Why Super Mario Run Isn't Free To Play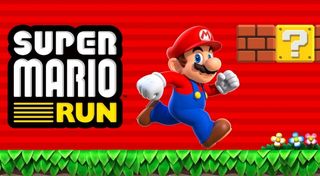 (Image credit: Nintendo)
Nintendo is prepping to get Super Mario Run up and out to the digital storefront for Apple's devices. It's set to launch on December 15th, but it won't be free-to-play. Nintendo mastermind and creative executive Shigeru Miyamoto explained why that is.
In an interview with Glixel, Shigeru Miyamoto explained Nintendo's strategy for approaching monetization of Super Mario Run, saying:
Essentially, it's going to be a bit of a hybrid it seems. The game's free trial will give you a taste of what the gameplay is like for Super Mario Run, but if you find yourself having fun and wishing to complete more levels in the game, you'll have to pony up $9.99 to unlock the entire game.
This is similar to the way the EA Access works for some of their Xbox One titles, where gamers can gain access to a free trial for a limited time ahead of the game's release, and if they like what they've played it's possible to unlock the full thing by paying a premium price. EA has yet to reveal exactly how successful this feature is or whether or not it's gaining widespread adoption rates amongst Xbox One users, but Nintendo is taking a page out of their rival's playbook to see if it'll work for their upcoming mobile app release.
Shigeru Miyamoto also had some interesting insight into the development process of Super Mario Run, and the general ecosystem developed at Nintendo to create games. For instance, he's still working with the core team of individuals for more than 30 years, and they work on new ideas together to come up with fantastic new ways for gamers to play some of Nintendo's most iconic brands on new gaming devices.
In this particular case, Shigeru Miyamoto and the rest of the team were interested in how they bring a casual element to the Super Mario Bros., franchise for mobile game players. One of the things they came up with was simplifying the game down to the most base element for player control: the only thing the player has absolute control over is Mario's ability to jump.
This is a complete divergence away from the way most other Super Mario games are played, with players usually having the ability to run, walk, crawl, fight or jump their way through obstacles. In this case, players will simply have to time their jumps to progress through Super Mario Run. It's a little like Nintendo's take on Flappy Bird.
While Nintendo enjoyed a lot of headlines and stock surges over their minimal role in Pokemon Go, the game's widespread adoption was due to being free-to-play across both Android and iOS devices. With Super Mario Run having a free trial and a premium price tag -- not to mention being exclusive to Apple's smart devices -- it definitely limits the potential market reach of the game. We'll just have to see how well Mario's marketplace run will be when the game launches this Thursday.
Staff Writer at CinemaBlend.
Your Daily Blend of Entertainment News
Thank you for signing up to CinemaBlend. You will receive a verification email shortly.
There was a problem. Please refresh the page and try again.