How You Can Try Out Watch Dogs 2 For Free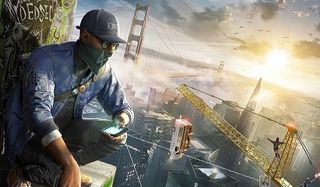 If you haven't picked up Watch Dogs 2 yet, the team at Ubisoft wants you to know what you've been missing out on. That's why they've decided to give folks a taste of the game's hack-a-licious content across the PlayStation 4 and Xbox One.
As is becoming increasingly popular these days, Ubisoft is offering up some timed access to a full copy of Watch Dogs 2. Starting today, Jan. 17, on the PlayStation 4 and going live on Jan. 24 for the Xbox One, you can download what they're calling a "free trial" of the game, which basically amounts to the whole-damn-thing. The catch is that you've only got three hours to run amok within Watch Dogs 2 before needing to either bid it farewell or pony up the cash to buy the full game. If at any point during or after your playtime you decide to purchase Watch Dogs 2, however, all of your progress will seamlessly transfer into the full game.
Launching back in November, Watch Dogs 2 has picked up a bit of steam thanks to some post-launch content finally rolling out and keeping folks coming back for more. Ubisoft wants to make sure it stays in the limelight a little bit longer, though, hence this free trial access to the game.
Once you've got the Watch Dogs 2 trial up and running, you'll have access to the entire game for that limited window. You can tackle missions, just tool around the in-game version of San Francisco, or take part in the multiplayer offerings. Want to sample a little of everything? You could do that too.
To celebrate the occasion, Ubisoft has put together a brief trailer showing off all of the insanity you can get up to in your three-hour run through Watch Dogs 2. Basically, there's a hell of a lot of running, jumping, driving and hacking, as well as a couple of shootouts to help keep things fresh.
A three-hour tour is certainly a great way to discover whether or not a game is right for you, so we're happy to see Ubisoft and other publishers introducing this new version of "try before you buy" that demos used to be good for. Another great way to get a feel for a game, though, is word of mouth. That's where you come in, dear reader. If you've played Watch Dogs 2, we'd appreciate your feedback in the comments below. Is it something you can wholeheartedly recommend or should we give that trial run a good look before making up our minds? Hit us with the details.
Your Daily Blend of Entertainment News
Staff Writer for CinemaBlend.
Your Daily Blend of Entertainment News
Thank you for signing up to CinemaBlend. You will receive a verification email shortly.
There was a problem. Please refresh the page and try again.