The Success Of Resident Evil 7 Has Delayed The Game's DLC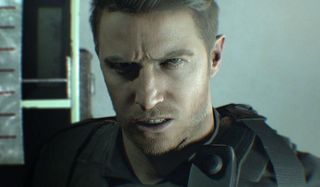 We found out today that the planned DLC for Resident Evil VII is going to take longer than expected to get to market. Thankfully, the reason is a good one: Capcom wants it to be just as good as the original game.
It turns out that the success of the core game is exactly why the Resident Evil VII DLC has been delayed. In short, the folks at Capcom didn't feel it lived up to the core game and wanted to take some extra time to fix that. Hey, if it makes for a better experience, we're all for it. The developers took to Youtube this morning to make the announcement official, pointing out that the DLC chapter "Not a Hero" will be arriving later than expected.
That's actually kind of great to see for a number of reasons. For starters, it's not too often that a big developer like Capcom will own their issues so bluntly. While it's not uncommon to hear "we're taking a few extra months to add an extra coat of polish," you don't frequently hear a developer straight-up say, "look, we've decided it isn't that great and we want to make it better rather than just release it and upset everyone involved."
Following the last few Resident Evil games, folks weren't too sure of what to expect out of Resident Evil VII. Early trailers showed that the series was moving back toward its roots but, even then, not too many folks were holding their breath that it would turn out to be a fantastic horror romp. Then the game released and took us all by surprise with just how good it was.
In case you're worried, this extra time in the oven doesn't mean that Capcom is changing its mind in regards to the pricing of the DLC. Not a Hero will still arrive free of charge for RE7, no matter when it finally launches. When it does arrive, players will be reunited with Chris Redfield who, while he looks a bit different than in previous Resident Evil games, appears to still be able to blast zombies with the best of them.
As a final note, it looks like Not a Hero will not be the final piece of DLC for RE7. As executive producer Jun Takeuchi explains in the above video, they've got another project in the works.
Staff Writer for CinemaBlend.
Your Daily Blend of Entertainment News
Thank you for signing up to CinemaBlend. You will receive a verification email shortly.
There was a problem. Please refresh the page and try again.