Overwatch Just Passed A Milestone In Users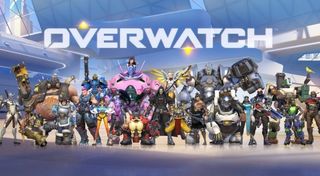 Blizzard Entertainment announced that they've hit a major milestone with their colorful and widely popular first-person shooter, Overwatch. Following up on their goal of passing 25 million registered users in January of this year, they've now managed to add millions more gamers to their registered pool of users for Overwatch.
The news was posted up over on the official Overwatch Twitter account, where they announced that Overwatch had surpassed 30 million registered players.
I know, I know... the number is widely impressive but you're probably wondering why they refer to the figure as "registered players" as opposed to "units sold". Well, the interesting thing about it is that not every registered player is an owner of the game.
You see Blizzard has held beta tests, free weekends and trials for Overwatch. So a lot of people were able to try out the game even if they didn't pay for it. So they're combining these events across all three platforms -- the Xbox One, PS4 and PC -- to reach the figure. No doubt the figure is impressive, though.
The other thing to consider is that Blizzard's games are hugely popular in Asia, including China and South Korea, where PC bangs (or cyber cafes) are the way most gamers engage with games in those regions. You don't have to buy the games to register to play them at a cyber cafe, so millions of gamers in Asia can register to play Overwatch without buying a copy.
However, this does not detract from the fact that Overwatch is still a fairly big seller, especially to be a new IP. In fact, Niko Partners industry analyst, Daniel Ahmad, tweeted out that 5 million copies alone have been sold in China.
So we at least know that out of those 30 million registered users, at least 5 million of those come from paid copies in China.
We don't know, however, what the game sold in Japan or South Korea, the latter of which absolutely adores Blizzard games, but I wouldn't be surprised if the figures are similar to China. What we do know is that in North America, the game's physical SKUs (not counting Battle.net purchases) are possibly just under 4 million.
This figure comes from a graph from the ESA's 2017 usage and demographic report based on NPD figures for sales throughout 2016. They list Overwatch as having sold just less than NBA 2K17 and The Division. And based on a report from GamesIndustry.biz, NBA 2K17 shipped over 4.5 million SKUs (not counting digital sales).
So at the bare minimum, we can estimate that Overwatch sold at least around 10 - 12 million units globally if we're to assume that digital sales from Battle.net were healthy. Whether they moved 10 million units or not, it's still impressive that they managed to hit 30 million registered players.
Staff Writer at CinemaBlend.
Your Daily Blend of Entertainment News
Thank you for signing up to CinemaBlend. You will receive a verification email shortly.
There was a problem. Please refresh the page and try again.