How Friday The 13th: The Game Is Apologizing For Server Problems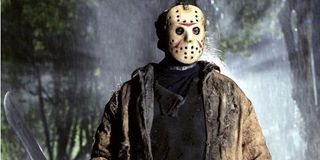 While the Friday the 13th: The Game launch hasn't exactly gone off without a hitch, the developers are at least well aware of the issue and looking to make good with a recent patch, a weekend event and a handful of free in-game goodies.
If you've been playing (or at least trying to play) Friday the 13th, then you've likely noticed that the game has suffered from quite a few issues. Outside of various bugs across all three platforms, the game has also been suffering from some real server issues. Many players are having trouble finding matches and, even when they do, games are sometimes dropped.
In a recent post over on the game's Facebook page, as well as through a new trailer, the team has offered an apology for the issues. That apology is taking the form of free goodies, and they're actually pretty rad. For starters, a patch that should address the issues across PlayStation 4 and PC has already been released. So if you've been traveling a rocky road in Friday the 13th, maybe now is a good time to give those servers another go. Hopefully, things have been ironed out because, as part of the apology bundle, the PC and PS4 crowd can enjoy a double XP weekend from tomorrow, June 23, through June 25.
On top of that, players will receive 13,000 CP, the in-game currency, to spend however they choose, as well as two new outfits for each camp counselor and a retro-themed new look for Jason himself.
That last bit is actually pretty rad, as it's designed to make him look like the Jason from the NES version of Friday the 13th, complete with a purple jumpsuit and almost neon blue hands, feet and mask. I played the hell out of that game growing up and always thought Jason looked a bit odd in it, what with the bizarre color scheme and all. Now, though, I'm all for the look. Even better is the fact that equipping the costume will also trigger a retro-themed soundtrack for when the axes start flying.
You might have noticed, however, that I've only been talking about a F13 party for the PS4 and PC crowd. That's because the Xbox One patch isn't ready for prime time yet. While the other two platforms have now been patched, the Xbox One version was not approved for release. In short, the team explains that there's a memory leak responsible for the crashing and they still haven't pinned down how to fix it yet. That being the case, the Xbox One crowd is going to have to miss out on the upcoming double XP weekend. However, once things are squared away, the patch and all of the free goodies will then roll out to that platform as well. No word yet on whether or not an extra double XP weekend will be scheduled, though.
If any of our readers are playing Friday the 13th, we'd be interested to hear how the new patch is treating you on the PS4 and PC. Is that new Jason skin as cool as it looks? Let us know in the comments below.
Your Daily Blend of Entertainment News
Staff Writer for CinemaBlend.
Your Daily Blend of Entertainment News
Thank you for signing up to CinemaBlend. You will receive a verification email shortly.
There was a problem. Please refresh the page and try again.