Castlevania Gets Whipped In New Honest Game Trailer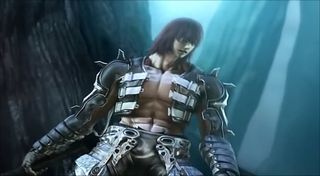 Konami's long-running Castlevania series finally got the Honest Game Trailer treatment, and the Smosh Games crew didn't hold back an iota of criticism for the game that helped spawn the Metroidvania sub-genre in gaming.
The six-minute trailer was posted up over on the Smosh Games YouTube channel, and has been trending on YouTube since being posted on July 4th.
The trailer actually starts on a hugely positive note, talking about the 30-year history of Castlevania that stretches all the way back to the single-digit bit era of gaming, which includes a massive 41 different games.
The protagonists for the game vary quite a bit, with Smosh taking shots at the Belmont family for wearing man-dresses and thigh boots, along with highlighting other protagonists such as Alucard, Shanoa from Castlevania: Harmony of Despair and Castlevania: Order of Ecclesia, and that J-pop kid.
Now there is one thing that they get absolutely wrong about Castlevania; they mention in the video that over three decades Dracula is a badass that doesn't get any character development, but this isn't true at all. In fact, _Spoilers Ahead Castlevania: Lords of Shadow_ was entirely about the origin story of Dracula since Dracula wasn't actually in the game. The final boss was Lucifer. The entire story revolved around Gabriel Belmont being led around by the nose by an old necromancer who pretended to be from the Order, tricking Gabriel into committing vile acts, such as sacrificing his own wife and another innocent girl in order to unlock enough power to give the necromancer the ability to control the power locked inside of the lords of shadow.
The thing is, the original Lords of Shadow was one long trip showing Gabriel's descent from a hero and savior, into an anti-hero and finally into a villain. His villainy wasn't part of his own doing, and MercurySteam and Kojima Productions did a fantastic job of explaining how and where Dracula got all of his powers and abilities from (many of them he acquired while he was part of the Holy Order before turning into Dracula).
With that little thing out of the way, the Honest Trailer goes on to take shots at Castlevania's penchant for property damage, the fact that most of the original games were unbearably hard, the fact that the N64 games were weird, the Xbox and PS2 versions that they mention are better off forgetting, the anime-style Lords of Shadow titles, and the pachinko games that Konami has been focusing on lately.
Most people recognize that Konami likely won't be returning to the AAA space anytime soon, so gamers are just going to have to relive a lot of their memories through the past titles of glory, such as Castlevania: Symphony of the Night and Super Castlevania IV.
There is a bit of hope for some gamers, though. Even Smosh was nice enough to recognize that Bloodstained: Ritual of the Night could be a proper Castlevania successor if it doesn't suck. We just have to hope it doesn't succumb to the Kickstarter curse like Mighty No. 9 did.
Your Daily Blend of Entertainment News
Staff Writer at CinemaBlend.
Your Daily Blend of Entertainment News
Thank you for signing up to CinemaBlend. You will receive a verification email shortly.
There was a problem. Please refresh the page and try again.