PUBG Just Hit A Major Steam Milestone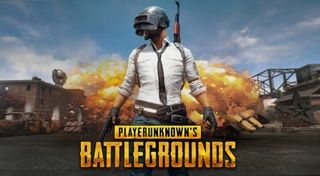 (Image credit: Bluehole Studios)
Bluehole Studio's Playerunknown's Battlegrounds has just been rip-roaring through the gaming market, racking up crazy huge sales and managing to attract tons of players to its virtual battlefield. In fact, the game has been breaking records consistently since its release, and it even managed to do so just recently, passing yet another major Steam milestone, the most concurrent players on Steam.
The news comes courtesy of the official Steam Spy account on Twitter, which revealed that Bluehole's Battle Royale inspired multiplayer shooter has actually surpassed a milestone no other recent game has been able to achieve: having more concurrent players on Steam than Dota 2.
A variety of graphic charts were recently published on the Steam Spy account, indicating that for the first time, Playerunknown's Battlegrounds has managed to surpass Dota 2 this week by reaching more than 863,708 concurrent players. Dota 2 topped out at 842,919.
There are now people betting and questioning on the possibility of the game topping out at 1 million concurrent users.
The really impressive part about this particular feat is that Playerunknown's Battlegrounds is not a free-to-play game. You do have to pay to play. Dota 2 is free-to-play.
The two games top out Steam's list of most played titles, followed by Counter-Strike: Global Offensive and Grand Theft Auto V, both of which are much further down in concurrent users, especially GTA V, which is only at 103,942.
Since launching back in Steam's Early Access section in March of 2017, the game has gone on to sell eight million copies within five months, beating out every major AAA release this year across any platform. Yes, an indie game has outsold The Legend of Zelda: Breath of the Wild, Splatoon 2, Horizon: Zero Dawn, ARMS, For Honor, Prey, Injustice 2 and Tekken 7.
The game represents a major shift in market power away from the traditional AAA titles and toward more mid-budget and independently designed games where people are looking for fun titles to play right out of the box.
According to Blues News, the game has also topped Steam's sales charts once again, consecutively managing to hit the number 1 spot week in and week out since its release.
Bluehole isn't content with just sticking with the PC crowd, though. There's obviously going to be a new-hotness to grace the Steam platform sooner or later, so the developers are looking to expand into the realm of the Xbox One and Xbox One X with Playerunknown's Battlegrounds.
Expect to see more mid-budget studios experimenting with new kinds of game types in order to take a bite out of Playerunknown's Battlegrounds market share. The game has already reached Call of Duty levels of saturation, so we'll see where the title goes from here.
Your Daily Blend of Entertainment News
Staff Writer at CinemaBlend.