Xbox Will Only Send 4K Assets To The Xbox One X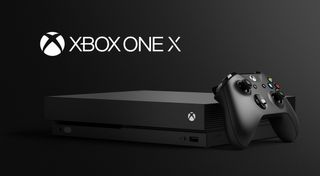 (Image credit: Microsoft)
The age of the 4K console wars is upon us. Starting this fall Microsoft will officially enter into the 4K console race with the Xbox One X. Of course, a lot of people have been left with tons of questions about the upcoming device, but one question they won't have to ask is about is the fact that 4K asset updates will only be sent to the Xbox One X.
According to Stevivor, Microsoft revealed to the outlet that there won't be any worries about Xbox One or Xbox One S users having to download 4K assets to their consoles for Xbox One X updates. For those of you who don't know, some games will receive free 4K updates for the Xbox One X. This will enable gamers to play current and older Xbox One titles in true native 4K (when available).
For games like Forza Motorsport 7, the 4K update on the Xbox One X is 100GB. This is absolutely massive, and gamers keen on opening up their bandwidth to that update are likely only doing so because they've already counted the costs. For gamers who don't want to do so because they don't have an Xbox One X, you don't have to worry because the 100GB 4K patches for games won't be automatically downloaded to the Xbox One or Xbox One S. Now if you have limited bandwidth caps and decide to get an Xbox One X, keep that in mind because the updates will be automatic.
Another neat thing is that the 4K updates will not download all language supports. This can also be a taxing memory hog. Developers are using intelligent adaptive updates so that the 4K assets only include language support for the region you selected for your Xbox One X. This will help shave off some of the memory consumption for the already massive 100GB patches.
For 4K-ready games that are also available digitally on the Xbox One and Xbox One S, the downloads will only scale for assets designed to render at 1080p. So your bandwidth is safe.
This is in complete contrast to PS4 owners, who are forced to download 4K-ready assets in updates that are made available for the PS4 Pro, as reported by PC Mag. Sony's consoles use shared assets, so even if you don't want the 4K-ready update, you're going to be stuck with it regardless.
For developers and studios working on 4K assets on Sony's end, it's a bit easier because most assets are already designed or created at the highest level of detail (sometimes up to 8K) and then pared down to run at optimal performance on the current-gen hardware. So all they're doing is keeping the 4K assets enabled and dumping them onto PS4 and PS4 Pro owners.
On Microsoft's end... developers have a bit more work cut out for them, not so much with scaling the assets but more-so having to work as data traffic controllers in designated which systems, in what region, get which assets. I can only imagine what kind of a logistical nightmare that would be.
However, it's actually really handy and very consumer-friendly on Microsoft's end to not force Xbox One or Xbox One S owners to have to upgrade all of their games with 4K-ready assets. From a consumer standpoint, it's the sort of decision that will receive a lot of positive word of mouth as more games begin to upgrade to 4K.
Your Daily Blend of Entertainment News
Staff Writer at CinemaBlend.