Blizzard Is Opening Its Own Esports Arena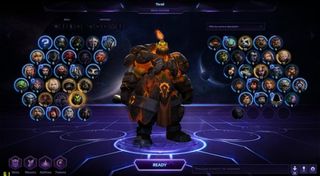 The eSports market continues to expand and grow, and this time around it's centered around a new arena for Blizzard's games. The new arena will open up to host competitive tournaments for all of Blizzard Entertainment's competitive games.
Polygon is reporting that Blizzard announced recently that it will be opening a brand new arena in Los Angeles, California starting October 7th. The opening of the arena will play host to games such as Heroes of the Storm tournaments, the Overwatch league, Hearthstone competitions, and even World of Warcraft events.
The opening on October 7th will arrive just in time for the first season playoffs for Overwatch, along with the upcoming Hearthstone summer championship tour, which comes to a head on October 13th. The arena will then round out 2017 competitive action from the Blizzard front with two more tournaments, including the Heroes of the Storm global championship and the World of Warcraft championships.
Polygon notes that this doesn't mean that eSports competitions at BlizzCon are off the table. The company still has plans on hosting events at BlizzCon later in the year when it rolls into Anaheim, California.
This will likely fit in line with Blizzard's plans to really push for Overwatch as an eSports leader, especially as more organizations continue to open teams and hire in players to compete in the game. Other teams and organizations have also been building arenas as well, with one arena set to open in London at some point in 2018.
The eSports market has been steadily growing over the years, and research firms are estimating that the growth won't be slowing anytime soon, especially coming off the expected near $700 million it's estimated to generate in 2017, according to NewZoo.
A lot of big companies have been attempting to capitalize on the popularity of the eSports market by making games more eSports-ready out of the gate and hoping that the titles eventually catch on and generate an audience around it. Sometimes it's managed to work, like in Overwatch's case or any of the Call of Duty games. It's fared less well for games like Battleborn or Lawbreakers, both of which got out of the gate with a really slow start and low player engagement.
The thing about eSports, however, is that it's all based on momentum and community interest. So long as gamers are interested in a game it will continue to grow and continue to maintain its audience, just like Dota 2 and League of Legends. Blizzard is banking on games like Heroes of the Storm and Overwatch maintaining user engagement throughout the rest of 2017 and into 2018 as the eSports promotion continues to ratchet up interest.
With the new studio in California opening in October, it sounds like Blizzard has some serious long-term plans and goals for the competitive market, and we'll likely hear and see a lot more about it as October draws near and the championships begin to wind down toward the big season finales. I wonder if Blizzard will also take the opportunity to make any big announcements with the studio's opening next month?
Staff Writer at CinemaBlend.
Your Daily Blend of Entertainment News
Thank you for signing up to CinemaBlend. You will receive a verification email shortly.
There was a problem. Please refresh the page and try again.