CD Projekt Red Defends Itself Against Claims Of Low Employee Morale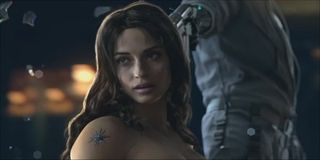 (Image credit: CD Projekt Red)
Polish development studio CD Projekt Red -- famous for having developed and turned The Witcher video gmae series into a worldwide phenomenon -- has been coming under fire lately for scrutiny over employee practices and morale. Well, the company decided to finally address those issues with a public statement.
The tweet was posted over on the official CD Projekt Red Twitter account. The letter starts by explaining that for those people who came across the Glassdoor reviews from former CD Projekt Red employees, it may paint a picture of the studio that's less than savory.
The letter goes on to state that the company has noticed that some gamers have been connecting the negative reviews on Glassdoor with the stalled information regarding Cyberpunk 2077.
Studio head Adam Badowski and co-founder Marcin Iwinski assure gamers in the letter that the disparaging remarks made about CD Projekt Red from the Glassdoor reviews made by former employees has no bearing on the current progress of development being made on the futuristic, sci-fi, action-RPG, Cyberpunk 2077, which is based on the popular tabletop game by Mike Pondsmith.
The letter, however, attempts to assuage fans by making it known that back in 2015 when the studio was wrapping up development on The Witcher 3 for PS4, Xbox One and PC, it had over 200 developers working on the project. It's noted that since that time the studio has doubled its headcount as various teams work on games like Cyberpunk 2077, GWENT and, previously, the last remaining bits of DLC for The Witcher 3. Badowski and Iwinski assure gamers that some people do depart studios over time, and it's just the natural evolution of working in the gaming industry.
The duo also note that basing an entire project on the leadership of just one person would be a very "courageous" thing to do.
The letter describes how the team took five years to make the original The Witcher, and how the studio had to develop its own game engine known as the RED Engine. Later on things took a decidedly different turn by advancing the tech with The Witcher 2: Assassins of Kings, and then it took an even bigger turn with The Witcher 3: Wild Hunt when CD Projekt Red took on an open-world model for the action-RPG.
The letter rounds out by saying that progress on Cyberpunk 2077 is going as planned, and that there will be more information to share when the time is right.
It's easy for gamers to have become a bit disillusioned with the hype given that the original cinematic trailer for the game came out back in 2013, which was four years ago. So it's not hard to imagine that some are questioning whether or not developers coming or going is having an effect on the morale at the studio and development of the game. Hopefully we'll be able to learn more heading into 2018.
Staff Writer at CinemaBlend.