Witcher 3 Wouldn't Exist Without Consoles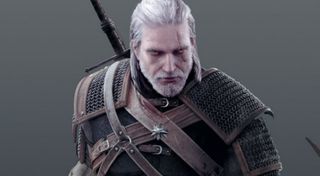 A lot of the news circulating around The Witcher 3 leading up to its release has been centered on downgrade-gate. In addition to the topic of downgrades, a lot of people have pointed fingers at the home consoles as the reason that the game has been downgraded. Turns out, the consoles are the reason that the game exists and is as large as it is.
In an interview with Eurogamer, co-founder of CD Projekt Red, Marcin Iwinski, explained to them...
The higher budget is also likely attributed to the higher returns; The Witcher 3 had managed to garner a million sales in pre-orders across all three consoles before the game even released.
And as far as size goes, it was previously revealed that The Witcher 3's minimum play time is around 25 hours. That's right, the minimum play time is about six times larger than the average Call of Duty campaign. According to some estimates, The Witcher 3 can extend up to 200 hours worth of play time.
CD Projekt Red went over and beyond to make the game as big as they possibly could and they were able to do so thanks to the expanded possibility of sales from the Xbox One and PS4.
Iwinski further told Eurogamer that...
It's interesting because we're seeing Cloud Imperium Games and RSI working on Star Citizen, which is a PC-only game, and gamers are footing the bill so that there are no possibilities of the game being downgraded. In fact, based on the fact that Star Citizen is far from finished, the game is expected to get some upgrades in the shader department since the game is still being tweaked and upgraded on a regular basis. Whether or not Star Citizen will make up in sales what was invested into it is kind of besides the point since the game is crowd-funded, but if the game becomes the next Crysis then it's going to move a whole, whole lot of PC hardware when it finally releases. Of course, not every developer can be RSI and not every company can make a Star Citizen.
It makes sense that CD Projekt Red decided that they knew what kind of game they would be able to make as a PC-only title and they knew what kind of title they would be able to make also compensating and trading off for the sake of the home consoles. I'm sure once Star Citizen releases we'll see whether or not more studios will take the leap and risk making PC exclusive titles or putting PC ports above consoles, but for now – just as we've seen with The Witcher 3 – developers are still putting consoles at the forefront of their development endeavors for the sake of sales returns.
Your Daily Blend of Entertainment News
Staff Writer at CinemaBlend.