Red Dead Redemption 2 May Have A Release Date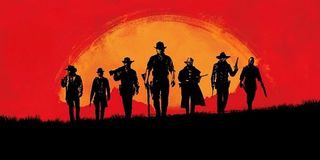 It's possible a retailer has jumped the gun in revealing the launch date for Red Dead Redemption 2. The good news is that, if this is correct, Rockstar Games will just barely be making their most recent "Spring 2018" launch window.
Coolshop, a Danish retailer, briefly posted a release date of June 8 for Red Dead Redemption 2. What's notable about this retailer, outside of their rad-as-hell name, is that they were on the money for a previous Rockstar game. As Gameinformer points out, Coolshop previously leaked the launch date of Grand Theft Auto V and proved to be accurate. That, coupled with a specific Friday date in June, is leading folks to speculate that they might have pulled back the curtain too early again. In other words, either Coolshop is really bad when it comes to embargoes, or they've got a rogue employee who is just way too excited about Rockstar games to keep his or her mouth shut.
Another interesting thing about that timing is that it is literally the Friday before E3 2018, a time when the world will already be buzzing up a storm about video games in general. For average gamers, that means they could be playing a highly anticipated open-world Western while waiting for the latest games news to roll off of the showroom floor. For those planning on attending the event, a launch date of June 8 means that Rockstar actively hates you.
Red Dead Redemption 2 was originally supposed to launch this past fall and serve as one of the major selling points for Microsoft's upgraded hardware, the Xbox One X. That plan was canned, though, with Spring 2018 offered as the new launch window. Again, June 8 would be coming in just under the wire in order to clear the deadline.
But, as with all rumors, we feel the need to stress that this "new" launch date should be taken with a very large grain of salt. No matter how likely it sounds, nor the source, we haven't heard a peep out of the team at Rockstar since their most recent story trailer. Until they chime in on the matter, we're making sure to stay cautiously optimistic.
We're sure Rockstar's PR team has a plan but, if June 8 is indeed the new launch date, you would think The Game Awards earlier this month would have been the perfect time to make the final reveal. With no big game shows on the near horizon, we figure a new trailer should be coming along shortly with the full details.
That is, of course, assuming we don't see another delay. Again, this is just a rumor at this point and Rockstar may need even more time to pull RDR2 together. We certainly hope that's not the case, though.
Your Daily Blend of Entertainment News
Staff Writer for CinemaBlend.