Activision's CEO Is Stepping Down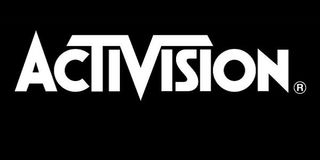 After eight years with the company, Activision Publishing CEO Eric Hirshberg announced that he will be stepping down from his position come March.
This news comes to us from Venture Beat, who learned of Hirshberg's decision heading into the weekend. No reasons for Hirshberg's departure were offered but, based on comments from both he and Activision Blizzard CEO Bobby Kotick, it sounds like the split is happening on great terms. We assume Hirshberg is off to seek new ventures, though he has not yet stated what those might be.
Heading up Activision Publishing for nearly a decade, Hirshberg has created quite a legacy for himself. Under his watch, the Call of Duty series has continued to thrive and Bungie has launched two hugely successful Destiny games. Those are two series that are pretty easy to rag on from time to time but, say what you will, they remain huge money-makers for the publisher. Call of Duty has been the one of (if not the) highest-earning games annually across the entire industry, with both Destiny games performing in kind.
Hirshberg has guided Activision through the launch of several other major hits over the years, too, including the hugely successful Skylanders series and, more recently, the most successful remake collection, Crash Bandicoot: N. Sane Trilogy.
In his statement to Venture Beat, Hirshberg spoke highly of both the team he's led these past eight years, as well as Kotick for putting his faith in the leadership capabilities of "a creative person." As a reminder, Hirshberg was a creative advertising executive when he took the position, rather than your typical game developer/executive stepping into the role.
As for Kotick, he referred to Hirshberg as an "inspiring leader," and one who is departing Activision with his "full support and appreciation."
That's certainly a nice change of pace, as far as these types of stories go. It's always a bit of a bummer to see a strong leader leave a games company, but sweetness joins the bitter when it appears to be a clean break all parties are happy with. This is the antithesis of Kojima/Konami, in other words.
Based on the report, Activision is actively searching for a replacement for the position Hirshberg will be vacating. We're definitely interested in learning who gets the job, and can't help but wonder if Kotick will feel inspired to put his faith in another individual who doesn't fit the position's traditional mold.
Of course, we're equally curious to find out what, exactly, Hirshberg will be doing next. We figure the guy will likely take some much-deserved vacation time, but we doubt he'll be able to go too long before he gets the itch to tackle that next big project.
Staff Writer for CinemaBlend.
Your Daily Blend of Entertainment News
Thank you for signing up to CinemaBlend. You will receive a verification email shortly.
There was a problem. Please refresh the page and try again.