PUBG Is Banning A Shader To Prevent Cheating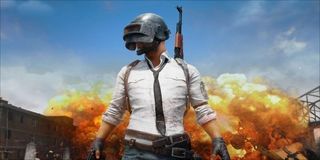 (Image credit: PUBG Corporation)
Third-party shader add-ons for PC games is standard practice for a lot of titles. Stuff like Re/Shade and ENB or the iCEnhancer are just a few of the many different third-party shaders that gamers add to games to spruce them up visually. Well, PUBG Corporation is banning the use of third-party shaders in PlayerUnknown's Battlegrounds to prevent cheating.
Polygon is reporting that, tucked away inside the latest community update for PlayerUnknown's Battlegrounds, the new measure from PUBG Corporation to deal with cheaters includes limiting access that third-party applications have to the game, which includes shader injectors to improve the visual quality of the game.
The community manager for the game acknowledged, via a forum post, that the measures that were only briefly hinted at in the patch notes to curb third-party cheats, will also affect shaders as well. This came as a reply in the forums, when users asked about whether or not it would be safe to continue to use graphical enhancement mods like Re/Shade. The community manager explained....
Obviously, this did not sit well with a lot of gamers who use Re/Shade and other third-party graphical enhancement mods to make PlayerUnknown's Battlegrounds pop on PC with visual enhancements. These mods have been around for a long time and even helped to further bolster the appeal of games like GTA IV on PC due to how enhanced the games looked using mods like ENB from graphics engineers like Boris Vorontsov.
Players of PUBG Corporation's Battle Royale survival game were not keen on this new change, given that it means having to go back to playing the game without the visual enhancements.
Polygon also points out that even their own staff used it when playing the game via streams. In fact, many of their own users request the staff to play with the Re/Shade mod activated in order to better see the game during the livestreams. So, it's not just there to beautify the game, but also to help add clarity for viewers.
However, the article also points out that the PUBG anti-cheat staff see the visual enhancement mods as a form of cheating given that they help players to further stand out and work in contrast to the environment. This allows gamers who are using the mod to better see their opposition and launch attacks against them.
So, for those of you who thoroughly enjoyed using mods to play PlayerUnknown's Battlegrounds, you're fresh out of luck. The new anti-cheating measures from PUBG Corporation will make them obsolete for now. However, perhaps after getting the cheating epidemic under control maybe the developers will throw players a bone and allow them to use the Re/Shade mods at a later date. One can always hope.
Your Daily Blend of Entertainment News
Staff Writer at CinemaBlend.