Jeff Goldblum Joins Jurassic World Evolution And We're So On Board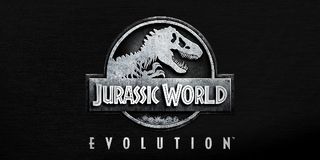 Frontier Developments and Universal Studios announced that veteran Hollywood actor Jeff Goldblum will be starring in the upcoming park management simulator, Jurassic World Evolution. The game will feature Goldblum as he reprises his role as Dr. Ian Malcolm.
The studios made it known that gamers won't have to deal with the park-goers and dinosaurs alone. There won't be deafening silence nor the simple companionship of roaring prehistoric creatures. No, you will have Jeff Goldblum there from start to finish to help narrate and guide you through your strategic planning and island management phases of running your very own Jurassic Park.
The game's inclusion of Goldblum doesn't come out of nowhere. Goldblum's Dr. Ian Malcolm first made his appearance in the iconic 1993 film, Jurassic Park. A few years later he starred in Jurassic Park II, and now he's making a return to form in the 2018 theatrical release of Jurassic World: Fallen Kingdom, giving his character a rather lengthy bit of cinematic longevity over the span of 25 years.
In the case of Jurassic World Evolution, the game will center around Dr. Ian Malcolm guiding players through the security, scientific, and moral implications of their decisions as they attempt to build and manage a successful park featuring some of the most dangerous creatures on the planet.
The game doesn't just start and end with management, though. You'll also be in charge of bioengineering research, where you can concoct all new breeds of dinosaurs in the lab. You can research new methods to maintain the health and vitality of the dinosaurs, as well as construct all new attractions and build up and design new ways to lure in park goers.
However, there's also the element of security. You'll be tasked with bringing in soldiers or mercenaries to watch over the pens and ensure that all of the guests are safe and secure, as well as using things like helicopters and electric fences to keep the dinosaurs from going on a rampage.
If that all sounds easy enough to you, also consider that you'll need to manage all of this while unpredictable elements such as tropical storms can sweep in and greatly affect the outcome of your park's success.
Goldblum himself even offered a little bit of reassurance for helping new park owners get up and off the ground in Jurassic Park Evolution with a quick 30 second promo trailer that you can check out below, which was published over on the Jurassic World Evolution YouTube channel.
There are a lot of choices and a lot of different paths that will lead to a variety of different outcomes in the game.
You can look to get your hands on Jurassic World Evolution starting this summer when Frontier Developments and Universal Studios releases the game for PC, PS4 and Xbox One to accompany the theatrical release of Jurassic World: Fallen Kingdom.
Your Daily Blend of Entertainment News
Staff Writer at CinemaBlend.