Why A Twitch Show Resorted To Using View Bots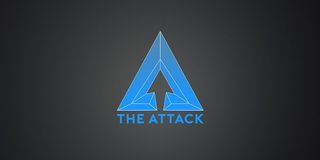 In the world of streaming entertainment, viewership is very important. For The Attack's Kevin Pereira, it was important enough to resort to view-botting to boost his channel's numbers. That's a tactic that is not only frowned upon, but against Twitch's terms of service. According to Pereira, he opted to falsely inflate his viewership in an effort to support his staff.
The above comes from a recent interview between Pereira and the team at Polygon. As March turned to April, Pereira's latest venture, The Attack, closed shop. As Pereira stated in his interview, though, the show was not axed from Twitch due to his questionable viewership tactics. Instead, he saw the writing on the wall and decided to pull the plug himself while fessing up to view-bot accusations.
Pereira first got big on the games scene back in 2005 as one of the hosts of G4's Attack of the Show. A variety show looking at all corners of pop culture, video games frequently popped on the program. Pereira also stepped in to host shows like X-Play from time to time, which was 100 percent dedicated to gaming. He could be seen interviewing developers, covering shows like E3 and offering up the occasional review.
When G4 folded around 2012, Pereira decided to start his own streaming show, The Attack. That brand gained some traction in recent years, evolving a podcast into a Twitch program and all kinds of side projects where the crew made humorous clips, parodies and the like.
Despite all of that, Pereira said that his streaming viewership was only in the hundreds, which is not enough to get your program featured on Twitch's homepage alongside streams of stuff like Overwatch League or top PUBG broadcasts.
As Pereira puts it, he got a bit desperate. The team wanted to continue branching out and either create bigger projects or even pitch The Attack as a television show. A big contributor to those goals would be a bigger viewership so, having nothing left to lose, he turned to view-botting.
The show's viewership didn't exactly go up gradually, leaping from hundreds of viewers to thousands of viewers. When Pereira saw that real forward momentum still wasn't happening and folks were starting to get suspicious, the team produced a finale for the show, aired it, and pulled the plug.
For his part, Pereira said his main focus was to keep his team working. Looking ahead, he said he's going to basically go off the grid for a while as he tries to help his team find jobs elsewhere. He said that he hopes The Attack brand isn't too tarnished by his number padding and he hopes to get back into projects in the future.
Staff Writer for CinemaBlend.
Your Daily Blend of Entertainment News
Thank you for signing up to CinemaBlend. You will receive a verification email shortly.
There was a problem. Please refresh the page and try again.