G4 Pulling The Plug On X-Play, Attack Of The Show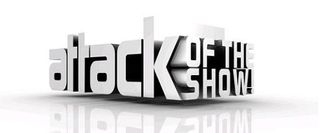 It's a sad day for nerds everywhere as G4 announces the impending cancellation of flagship video games/nerd culture television shows, Attack of the Show and X-Play.
The folks at G4 made the cancellations official on their website this morning, saying that both of the programs would hit the end of their run this December.
It was announced earlier this year that G4 would be making a shift come 2013, looking to become the "GQ of television" with programing specifically aimed at the 30-35-year-old male. Originally there was no word on what would happen with G4's current crop of shows; whether they would be maintained, altered or go the way of the dinosaurs. Now G4 has made it official that the last option is the one they are going with because, you know, 35-year-old dudes don't play video games, enjoy technology or spend hours looking at ridiculous Youtube videos.
Over the next couple of months, G4 will continue to broadcast original programming for both shows with a steady trickle of content looking back at some of their most memorable moments. A rotating panel of guest hosts including John Barrowman, Paul Scheer and Michael Ian Black will help send the shows off alongside Attack's Candace Baily and Sara Underwood and X-Play's Morgan Webb and Blair Herter.
"Both long-running shows helped define, as well as expand, the pop culture and gaming TV experience for a generation," says the announcement. "We hope you've had as much fun watching them as we have had making them."
I get that there is the matter of money to consider, but I can't help but feel like this is a bad move for G4, especially since both of these shows' content falls right in line with their supposed new demographic. Sucks for G4, but hopefully all of those talented people who helped make the shows possible will have little trouble landing on their feet.
Staff Writer for CinemaBlend.