What To Expect From The Xbox One Update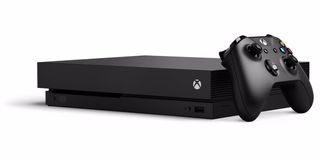 (Image credit: Microsoft)
Microsoft let loose the next major update for the Xbox One, this time including some tweaks, changes, and modifications to some of the basic functionality of the Xbox One dashboard, as well as a few optimizations to help round out the experience.
The news was recently revealed by Xbox (opens in new tab), who is reporting that the AMD FreeSync support has been added for the Xbox One, Xbox One S and Xbox One X. This technology has been designed to reduce screen tearing on various monitors depending on the refresh rate, which allows for better refresh performance on compatible monitors and televisions. It's an alternative to the G-Sync feature that Nvidia introduced a while back.
For Xbox One S and Xbox One X owners, there's also the addition of FreeSync 2 support for those of you with monitors or televisions that have high dynamic range capabilities. This will ensure that even on newer televisions screen-tearing will be reduced to a minimum and you'll get picture-perfect clarity while gaming on your Xbox game console.
FGC members will also be thoroughly pleased with the new ALLM feature within the dashboard system settings. ALLM stands for Auto Low-Latency Mode, which will reduce frame and input latency. This will help greatly for those of you who play 60fps fighting games and want the most precise feedback and response timing afforded to the technology. Screen lag and latency has always been a new-school issue for fighting game enthusiasts, which is typically why they stick with CRT screens during tournament play, so that there's no delay from the press of the button to the input being enacted on-screen.
The update also features one of the most requested options for the Xbox One S and Xbox One X, and that's 1440p resolution support. The Xbox One S will allow you to view videos and digital media at a 1440p resolution, where-as Xbox One X owners will be able to both view media and play games at 1440p. This option also coincides with the FreeSync mode, so that you'll have both high refresh rates and reduced screen-tearing on resolutions higher than 1080p.
Another highly anticipated feature was also added in the form of the Mixer stream control being implemented. This will allow a Mixer broadcaster to hand off control of their stream others by allowing viewers to plug in a controller and using a virtual controller to control the on-screen actions of a game. This opens up some huge possibilities for games streamed through Mixer, and could work as a great alternative to community features like the Twitch-plays, where the community would play through games like Dark Souls using the Twitch command window.
Additionally, there's the new Twitter share support, which will allow gamers to quickly share images captured in-game with their social media followers, very similar to the PS4 Share feature.
The update should automatically install to your Xbox One, but if it doesn't you can use the system settings to install the update manually. It clocks in at just under 800MB, so you shouldn't have to do any rearranging to make room for the patch.
Your Daily Blend of Entertainment News
Staff Writer at CinemaBlend.