Xbox One Update Adds Improved Audio And Video Options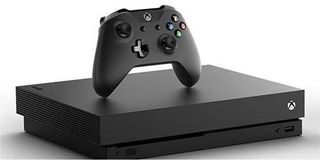 (Image credit: Microsoft)
Microsoft has rolled out a new update for the Xbox One Insiders; these are the people who are part of the Insiders Program, testing and experimenting with updates before it rolls out to the general public. The new update adds new audio improvements and video options including different resolution settings for Xbox One.
The Xbox Insider team leader, Bradley, posted up the changelog for the most recent update over on the Xbox News portal. Those who are part of the alpha ring in the Insider program will be able to test out the latest update, which features the much-requested addition of 1440p render output options for the Xbox One S and Xbox One X. This will allow you to view broadcasted media, video content and streaming media at native 2560 x 1440p output on the Xbox One S and Xbox One X.
Additionally, if you have the Xbox One X, this allows you to play games at native 2560 x 1440p. Now, this is still a pretty huge step back from native 4K displays, which are set at 3840 x 2160. As pointed out in the post by Bradley, the quality HD upgrade offers a gap of more than 1 million pixels over the 1920 x 1080p resolution. It's becoming one of the choice outputs for most PC gamers above and beyond native 4K, native 8K or even 1800p. A lot of it has to do with the fact that 1440p is a middle ground that allows you much higher resolution output and sharper graphics than 1920 x 1080p but without the processing taxation that comes with 4K UHD resolutions.
But that isn't all. The update also adds new forms of interactivity for those of you using Mixer. For instance, there's a new share controller feature that allows those of you streaming on Xbox One to "share" your controller with a Mixer viewer. What this means is that while they're viewing your stream you'll be able to share a virtual controller with your viewers that will allow them to take control of the game.
This is actually a really, really cool feature because it means that you'll be able to play co-op games with your viewers or even give them direct control in segments where you might be having difficulty with a certain boss or level. I can definitely imagine this being very useful for streamers who play games like Cuphead or Dark Souls and need a lot of help in that particular area.
This new share controller feature is very similar to share-play on the PlayStation 4, showing that Microsoft is definitely looking to mimic the best features that Sony has implemented for the PlayStation brand of consoles.
But the update isn't done! Insiders will also be able to make use of the all-new updated Microsoft Edge browser on the Xbox One. It's been retrofitted with better and more optimized support for the Xbox Controller, allowing you to store websites in favorite menus and history, along with being able to move, store, download and upload content across your media network services, assuming you're using a shared home network.
Last but not least is the new immersive audio update that allows you to modify the sound volumes in the games you play. You can balance out the music with the press of the guide button. There's also improved Club invite improvements, smarter feed streams, and the new open tournaments added. There's a lot to look forward to with the new spring update for the Xbox One family of consoles.
Your Daily Blend of Entertainment News
Staff Writer at CinemaBlend.