EA Promises To 'Push Forward' With Loot Boxes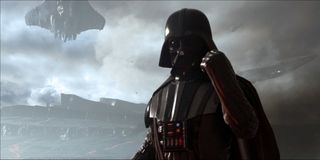 (Image credit: Electronic Arts)
Gamers made it known that they absolutely do not want predatory loot boxes in their video games, but the stats show that loot boxes are a huge business and Electronic Arts isn't ready to give them up just yet. In fact, the company promised to "push forward" with loot boxes in future products.
Variety is reporting that even in the face of regulatory gambling commission bodies prohibiting the sale of loot boxes in places like Belgium, EA still sees a future for them. During an earnings call the CEO of the company, Andrew Wilson, mentioned...
Wilson falls back on the argument that EA and EA Sports have worked with regulatory bodies over the years to ensure that systems like the FIFA Ultimate Team loot boxes aren't gambling. Wilson's logic is that players always receive something in a loot box, and therefore it's not gambling. He also states that there's no way to cash-out FUT items through any of the annual FIFA games. He also states that they work with regulators to ensure that intermediary means of cashing out illegally are dealt with.
However, this doesn't stop the fact that -- as the Belgium Gaming Commission pointed out -- many players have become addicted to things like the FUT loot boxes, just like the ones from Madden NFL and EA Sports' annual NHL series. There have been countless reports about kids getting addicted to the loot boxes in these games because -- as pointed out by the Belgium Gaming Commission -- the operation of loot boxes are identical to roulette or slot machines at casinos. While you do always get something from a loot box, you don't always get what you want, nor do you have any way of knowing what you're going to get, which includes useless scraps.
As pointed out by most opponents to loot boxes, if casinos offered gamblers drinks, or napkins, or something for every time they used a machine, would it no longer classify casino games as gambling?
What's more is that there's a large inconsistency being applied by publishers regarding loot boxes. When YouTubers were caught running gambling houses for Counter-Strike: Global Offensive back in 2016, regional state gambling commissions classified the loot box betting websites as illegal gambling, forcing Valve to issue cease and desist letters to the CS: GO website owners. The system was set up so that players always won something, even if it was of very low value. However, state regulators deemed those systems as gambling, and had them shut down.
These exact same systems are still in use by AAA publishers, but the publishers are saying that it's not gambling even though it's the same thing. Many gamers, consumers and parents didn't buy into that excuse when EA tried using it for Star Wars: Battlefront II, and parents started a Facebook campaign to get Disney's attention, and when they did it was Disney's Bob Iger who called EA to have them remove the loot box system from Star Wars: Battlefront II.
Many gamers believe that a fair microtransaction system is one that allows players to purchase exactly what they want from the cash shop instead of having to spend money in a loot box roulette. Countries like China and South Korea have begun mandating that publishers at least display the win percentages of certain items to make it more fair. South Korean regulators recently fined Nexon for its own aggressive use of predatory loot boxes, while Belgium has declared loot boxes illegal. Despite this, EA is still pushing forward with the loot box monetary system.
Your Daily Blend of Entertainment News
Staff Writer at CinemaBlend.