Xbox Adding New Games To Game Pass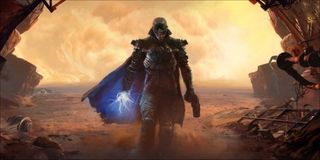 (Image credit: Spiders)
The Xbox Game Pass is updated monthly to ensure that gamers have access to the new titles every month. For those who are registered with the subscription service, you'll have access to several new games that are now available on the Xbox Game Pass, and can be downloaded and accessed right now if you have Xbox Live and an Xbox One.
Xbox announced (opens in new tab) that the line-up is headlined by Next Up Hero, the game where players will attempt to journey through dungeons utilizing a unique cooperative feature. As players progress through the dungeons and die, there's an ability to revive the dead souls of other players and have them join your team. Once they're on your team, you can then have them to help you get stronger and defeat the enemies standing in your path.
Next Up Hero is an isometric rogue-like RPG, so for those of you who enjoy games like Enter The Gungeon or Secret of Mana will be right at home with the gameplay in Next Up Hero. The title originally came out earlier this year and managed to capture its own cult audience due to its unique gameplay flavors.
In addition to the co-op action-RPG being made available as part of the Xbox Game Pass, there's also MotoGP 17, which originally released back in June of 2017 last year. It's almost like an anniversary release for the game. The game features an overhauled managerial career mode, as well as take on the role of a team manager.
The Mega Man Legacy Collection 2 is also included in the Xbox Game Pass for June, featuring Mega Man 7, Mega Man 8, Mega Man 9 and Mega Man 10 all wrapped up in one package. It usually retails for $20 but you can gain access to all four games as part of the pass for a single monthly price. For those of you who enjoyed the classic 2D side-scrolling platforming titles, you'll likely enjoy the collection from Capcom, featuring the 8-bit style games.
Additionally, there's Disneyland Adventures and Wasteland 2: Director's Cut, the latter of which is an isometric role-playing game that hearkens back to the old days of classics like Shadowrun, Wasteland, and the first two Fallout games.
Wasteland 2 was actually a crowdfunded game that was Kickstarted back in spring of 2012. It's amazing to think that it's been six years, but here we are, just over half a decade later where the game is currently available for home consoles and PC after AAA publishers passed up the opportunity to fund the game. If you have a subscription to the Xbox Game Pass, you'll be able to dive into the futuristic, dystopian RPG featuring multiple choices, turn-based combat, and a narrative that unfolds based on the choices you make.
Last but certainly not least is Spiders' The Technomancer. The game originally came out back in 2016, and is oftentimes compared to the original Mass Effect for the Xbox 360 and PC. All of the games will be made available throughout June, and likely beyond, as part of the Xbox Game Pass for those who have an active subscription.
Your Daily Blend of Entertainment News
Staff Writer at CinemaBlend.
Your Daily Blend of Entertainment News
Thank you for signing up to CinemaBlend. You will receive a verification email shortly.
There was a problem. Please refresh the page and try again.