The Elder Scrolls 6 Trailer Showed Where The Game Is Set, But Can We Figure It Out?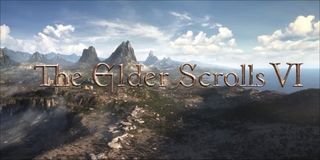 (Image credit: Bethesda)
At the end of Bethesda's E3 press conference the only thing that anyone could talk about for a while was The Elder Scrolls 6. What was it? What would it be like? Would it still be a single-player game? How big would it be? When would it come out? And most importantly, where would it take place? These questions have been rampant on the minds of gamers and game journalists alike ever since Bethesda teased the game at the end of the press conference. Creative director Todd Howard finally broke his silence about The Elder Scrolls 6's teaser, revealing that what was on display in the trailer was actually part of where the game would be set, which has resulted in plenty of gamers now dissecting and discussing trying to figure out where it is exactly.
Speaking with Eurogamer at the Gamelab event taking place in Barcelona, Spain, creative director Todd Howard actually gave gamers a hint about The Elder Scrolls 6 and where it's set, saying...
Okay, so let's add a little bit of context here. What Howard is talking about is that the first thing the team works on is the game world. And we know that some rough idea of the world has been fleshed out because Howard revealed during the E3 interview with Geoff Keighley that The Elder Scrolls 6 is already in pre-production. The team already has a playable build of Starfield ready, but only the very early goings of the next Elder Scrolls game is underway.
However, thanks to what Howard told Eurogamer, we now know that Bethesda far enough along in the pre-production phase of development that the team has fleshed out the location of the world and that the environment on display in the trailer is representative of the location where the game will be set.
This means that gamers who are keen enough might be able to determine the location based on a few landmarks on display in the trailer.
Given that The Elder Scrolls is a sprawling world with lots of land mass and tons of locations, trying to pinpoint the exact area based solely on the little area on display in the trailer is going to be a tall task for even the most ardent of detectives.
However, gamers are already set about discovering the location and figuring out where exactly The Elder Scrolls 6 will be located. The last game took place in Skyrim, a couple of centuries after the events of The Elder Scrolls 4: Oblivion.
Whether or not the new game will move forward in time or back in time won't be revealed anytime soon, but you'll likely need to keep an eye out after Fallout 76 launches for any further news from Bethesda about the upcoming game.
Staff Writer at CinemaBlend.