Xbox Is Having A Massive Sale On Backwards Compatible Games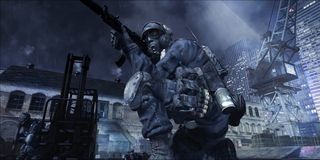 (Image credit: Activision)
Microsoft got off to a rough start during eighth gen. The Don Mattrick-era policies caused the system to nearly die right out of the gate. After Mattrick left and the reigns for the Xbox division were handed over to Phil Spencer, we saw a major shift in how the console was treated and what sort of policies and software lineup would be made available for the brand moving forward. One of the highly praised decisions that Spencer made was making backwards compatibility a standard implementation for the Xbox One, which became one of its most prized features. Microsoft has stayed fully committed to backwards compatibility and has even decided to reward Xbox One owners with deep discounts on backwards compatible games, as evident with the recent sale going on right now.
If you visit the Xbox sales page, you'll see that there are 93 games currently listed as being discounted. The discounts range from 30% off all the way to 75% off, which means you can get classic seventh-gen gems like EA's Skate 3 for as little as $4.99 due to a 75% off price cut. That's pretty steep, right?
In fact, deals like this are almost akin to what you would pay if you tried grabbing these games from GameStop during a used game sale.
Other fan-favorites like Infinity Ward's Call of Duty: Modern Warfare 3 have a 50% off discount, which means you can get the Xbox 360 game for just $14.99. It was one of the last noteworthy Call of Duty games to come out for the seventh gen consoles before Activision began focusing on the newer systems.
Underrated gems like EA Sports' Fight Night Champion are marked down by 50% off, along with the highly popular Call of Duty: Black Ops. You'll also find Call of Duty: World at War, Call of Duty 4: Modern Warfare, and the extremely popular Call of Duty: Modern Warfare 2 on the list, too. And, if you're not entirely into Activision's Hollywood-style first-person shooter blockbuster, you can check out EA and DICE's Battlefield series, which is also discounted by up to 75% off. This includes the extremely popular and highly lauded Battlefield 3, which had one of the most talked about reveal trailers and E3 showings leading up to its release.
Visceral Games' highly beloved Dead Space trilogy is available, all three games are hit with a 75% off discount, so there's really no reason not to get a hold of them if you haven't already.
Also Eidos Montreal's Deus Ex: Human Revolution makes the cut, which is one of the very best games from seventh gen. That's not to mention that the cyber-noir action-RPG is easily one of the most beloved titles coming out of the Square Enix publishing house within the last decade.
Platinum hit co-op games like the highly underrated Army of Two are marked down by 67% off, along with Gearbox Software's Borderlands games. Irrational games' BioShock trilogy is also discounted by 60% off for the first two games and 70% off for BioShock: Infinite.
If you haven't already played the original Rockstar Games masterpiece, you might want to grab Red Dead Redemption as a backwards compatible title for the Xbox One ahead of the release of Red Dead Redemption 2, which releases in October. You can get the Wild West shooter for 67% off the normal price for only $9.89. Plus a lot of the DLC is free right now.
You'll have up until September 10th to get in on all these deals before they close out.
Your Daily Blend of Entertainment News
Staff Writer at CinemaBlend.