Lego Harry Potter: Collection Coming To Xbox One And Nintendo Switch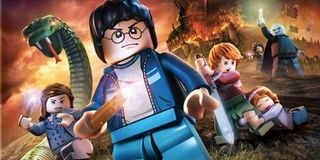 The blockiest version of the wizard world is set to arrive on the Nintendo Switch and Xbox One this fall. as Warner Bros. Interactive Entertainment announces the impending arrival of Lego Harry Potter: Collection. If you've ever wanted to play through a lighthearted take on all eight of the Harry Potter films in a single package, you're about to get your chance.
Yes, gamers already had their chance last year when this exact same game arrived on the PlayStation 4, but some folks prefer to game on the Xbox One and it's my understanding that a few people, at least, quite like the Nintendo Switch. So, bringing Lego Harry Potter: Collection to additional platforms is still great news in my book.
The Lego Harry Potter games have been going strong for nearly a decade, with the first offering in the universe introducing gamers to years one through four at Hogwarts and the second game unraveling the yarns of years five through seven. For those of you who aren't familiar with how that stacks up, the first game covers The Sorcerer's Stone, The Chamber of Secrets, The Prisoner of Azkaban and The Goblet of Fire, while the second game covers The Order of the Phoenix, The Half-Blood Prince and The Deathly Hallows. Like all Lego games, both collections give a loose retelling of their respective stories, change up a few of the details to keep things interesting and insert all sorts of goofy jokes and trademark Lego humor.
What's great about this Collection is that it rolls the entire run into a single package and, on Oct. 30, it'll all be playable on the Switch and the Xbox One. All eight of the series' films will be represented (Deathly Hallows was broken into two) with enhanced graphics, lighting and visual effects, according to WBIE. Also included are a pair of DLC packs that boasted additional characters for your in-game roster. These include folks like Godric Gryffindor, Helga Hufflepuff, Rowena Ravenclaw and Salazar Slytherin. Also included are a bunch of new spells such as Cantis, Ducklifors and Tentclifors. You can probably guess their results based on name alone.
All told, it's a pretty beefy collection and it'll be hitting the Xbox One and Switch just in time for Halloween.
With Lego Dimensions wrapping up its run, this is just one of the ways WBIE is keeping the Lego train rolling full steam ahead. Along with re-releases like Harry Potter: Collection, fans are also getting brand new games like the soon-to-launch Lego DC Super-Villains, which features a huge cast of DC Comics baddies, the ability to create your own character, and expansive story and a whole bunch of planned DLC to introduce even more characters, locations and stories to explore.
Your Daily Blend of Entertainment News
Staff Writer for CinemaBlend.