Chris Pratt Taunts Korean Gamers in Series Of Fortnite Ads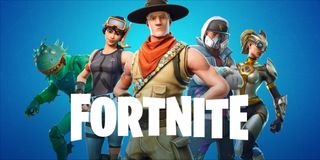 (Image credit: Epic Games)
When you think Fortnite, the one thing you probably don't think about is Guardians of the Galaxy star Chris Pratt taunting a bunch of South Korean gamers at the behest of Epic Games. However, that's exactly what's going down, now that the Hollywood heavyweight has been brought in to promote the Battle Royale title.
ComicBook.com is reporting that Chris Pratt has been appearing in multiple short ads to promote Epic Games' third-person shooter ... in Korea. The Jurassic World star has been lending his time, and a little bit of his charm, to the promotion of the game to apparently help it grow even bigger than it already is. The ads aren't heavy-hitters when it comes to the smack talk being laid down by Pratt; they're pretty safe for work and, well, safe for everybody.
The first ad features Chris Pratt in a luxury house, explaining that if you aren't good enough to win any of the tournaments you'll go home with $0. This is in relation to the Epic Games' eSports initiative that the company took with Fortnite, which saw millions of dollars up for grabs for those who play competitively in Fortnite.
It's not really that much trash talking, but you can see how it might encourage some gamers to finally step up their game and get good. The ad would have been even funnier if Epic could have used Thanos in there, given that Chris Pratt played opposite of Josh Brolin in Avengers: Infinity War, and Thanos was featured in Fortnite earlier in the year when the movie was in theaters.
Nevertheless, there's a second ad that's also only 19-seconds-long, but it features Chris Pratt by the poolside with the computer on and a pie on the table. In this one he gets a little more feisty by saying that taking on Korean gamers was "easy!" There's a long text across the screen about how easy it is to take on gamers in South Korea.
It's a short clip that was uploaded by Twitter user kristofir, who got a laugh out of how Chris Pratt was portrayed as a typical hardcore gamer who pwned everybody.
This isn't quite as random as you might think, though. Epic Games only just recently launched the official version of Fortnite in South Korea. So while the game has already garnered more than a hundred million registered users since launching last year, it's still slowly rolling out and expanding into other territories.
Epic Games needed a big star to lure in gamers within the region to play Fortnite because the main presence for the game is actually at the PC bangs, also known as PC cafes. According to Dotesports, the game is appearing at the PC bangs and that's where Epic is expected to make most of their money from the game. That's similar to how Blizzard has it set up, where it makes most of its money from having games like Diablo and World of Warcraft at the cafes.
Staff Writer at CinemaBlend.