Cliff Bleszinski Explains Why He's Done Making Games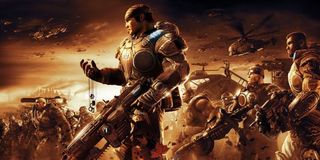 After decades of making some of the biggest games in the industry, Cliff Bleszinski has announced that he plans to step away from development for good in order to spend his time with friends and family. Now, he's gone into more detail about why he's made that decision. In a recent post, Bleszinski said...
The above comes from a statement Cliffy B. posted to Facebook. He took to social media recently saying that he was stepping away from the games industry and, based on this follow-up, it sounds like he's planning on making it a permanent move. Not a lot of game developers are as well known by the industry as Bleszinski, which is why this news is likely hitting folks so hard.
Bleszinski started in the games industry nearly 30 years ago, making his first round of major noise courtesy of Unreal Tournament in 1999. He eventually went on to spearhead the Gears of War series, which is when he became a household name for the games community.
Stepping away from Epic, Bleszinski went on to form his own studio, Boss Key Productions. His first game was an inventive arena shooter called LawBreakers, which hit the scene with a resounding flop. The game was actually a hell of a lot of fun, but Overwatch was really hitting its stride when LawBreakers launched, and PUBG was sucking all remaining oxygen out of the room at that time.
To try and keep the company afloat, Boss Key went on to create its own battle royale game, Radical Heights. That game launched in super early access but, while it was showing some promise, it never really caught hold. Fortnite had taken over the world by the time Radical Heights was being introduced so, again, Bleszinski's game never really stood a chance.
Through all of that, Bleszinski became even more familiar with the inner workings of the industry and, as he states in his comments, it's just not a life he wants for himself.
As we've seen in recent months, publishers have some insane expectations for games with massive sales for games like Destiny 2: Forsaken and Black Ops 4 still not enough to impress investors. Combine that with months upon months of hard work and uncertainty for a project that might not even find an audience and it's easy to understand why Bleszinski has decided to step away. As he also notes in his statement, he's good friends with a lot of folks in the business and, as best he can tell, things don't seem to really get better, even for those who find success.
Staff Writer for CinemaBlend.
Your Daily Blend of Entertainment News
Thank you for signing up to CinemaBlend. You will receive a verification email shortly.
There was a problem. Please refresh the page and try again.