Radical Heights Already Dealing With Pay-To-Win Concerns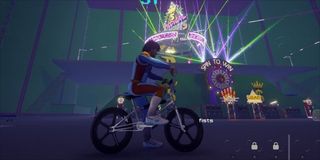 (Image credit: Boss Key Productions)
Boss Key Productions managed to score something special in Radical Heights, and yet the company still couldn't escape from controversy. A number of accusations have flown out that the game is pay-to-win.
IGN is reporting that gamers have been criticizing Boss Key Productions for the inclusion of cash boosts and cash in the Founder's Pack. The controversy started over the inclusion of money in the Founder's Back. The way the game works is that you have to rack up money by playing the game, and it goes into your in-game offshore account.
The Founder's Pack allowed users to earn 10% bonus money after each match. The money would go into the offshore account of the player, giving them an extra bit of money after each round.
Obviously, many gamers felt as if this gave an unfair advantage to players with the Founder's Pack. Earning extra money by paying for the Founder's Pack is seen as a pay-to-win tactic by some gamers, even though Radical Heights does not allow gamers to purchase in-game money directly or to unlock new items with real money.
Boss Key told IGN that the inability to buy items through a cash shop meant that the game was not pay-to-win, and that the game's ATM mechanic means that it's a risk/reward feature themed around attempting to get money out of the ATM while risking getting shot in the back.
As players earn money and items, they can head to the ATM to withdraw money to purchase better guns. According to Boss Key, utilizing the ATMs is risky business since it leaves gamers open for attacks while withdrawing money, almost like an inverse setup of the ATMs in APB: Reloaded.
However, this still doesn't account for the fact that anyone who spends $15 for the Founder's Pack is still eligible to earn 10% more than other players for participating in matches.
This kind of unfair advantage is seen as paying to win since you do earn more in-game cash by paying for the Founder's Pack. It's hard to deny the in-game benefits, especially since the Founder's Pack very well could have included cosmetics or emotes or any other number of additions that were not game-affecting.
After the blow-up over the pay-to-win criticisms, Boss Key decided to listen to the user feedback and opted to remove the money bonus from the Founder's Pack.
The company is hoping that there won't be any more complaints about pay-to-win features in Radical Heights, which is the second game that Boss Key has been working on after initially getting its feet wet with Lawbreakers.
In the case of Lawbreakers, things didn't turn out so well for the PvP deathmatch game, so Boss Key decided to put a cork in development for now. The company decided to refocus its efforts on the Battle Royale genre with Radical Heights after companies like PUBG Corporation and Epic Games hit it big with blockbuster titles such as PlayerUnknown's Battlegrounds and Fortnite. You can hop into Radical Heights right now as a free-to-play title available over on the Steam store as part of its run in Early Access.
Your Daily Blend of Entertainment News
Staff Writer at CinemaBlend.