Blizzard Has A New Plan To Clean Up Twitch Chat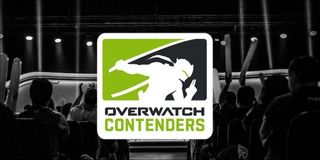 (Image credit: Blizzard Entertainment)
A lot of companies don't like when people use words, phrases, expressions, or forms of communications that they deem inappropriate, uncouth, or hateful. Trying to deter people from using such language has always been difficult, but one company seems to have found a way to deter gamers in particular from communicating in ways they find displeasing.
Over on the Overwatch Contenders website, which tracks the eSports league and competitive community for Overwatch, there's a short post about Blizzard's ambitious new plan to curb the way people communicate through the chat streams in Twitch. The post is only a few paragraphs long and it gets right to the point right at the start. It notes that for those watching the Overwatch Path to Pro ecosystem, there will be a new trial program instituted by the Contenders to help with chat moderation. This will be accomplished by forcing users to link their Battle.net accounts with their Twitch.tv accounts if they want to participate in the Twitch chat streams.
The program is currently being put through a trial right now, starting with the quarterfinal matches during the Season 3 2018 season, which begins on today, and it will be tested up through January 12th, 2019. This will be utilized first through the Path to Pro viewership communities, and if all goes well then there are plans to expand the program outward to attach it to more of Blizzard's products.
You can actually hop into testing the new link system right now by heading on over to the Twitch.tv settings page, and then clicking on the "Connections" tab. Once you log into the system, you'll then have the option to link your Twitch.tv profile with your Battle.net account.
This will then ensure that everything you do on Twitch, can then be monitored by Blizzard through your Battle.net profile.
This new system has received a lot of mixed reactions from the community. Some people have praised Blizzard for this new step, claiming that it will help clean up the "toxic" Twitch community once and for all, while others claim that this is corporate overstep, especially if the expected logical step in punishment is that some sort of action will be applied to your Battle.net account for infractions made during Twitch chat.
This in itself has caused a lot of debate within the community. Some people feel that if you're using language that tries to skirt the filters on Twitch or spamming emotes, or being unruly within the community, then having Blizzard block you from playing Overwatch in multiplayer for a short period of time, or preventing you from accessing games like StarCraft or World of Warcraft is an adequate punishment. Others don't like the idea that a company could potentially restrict you from accessing products you paid for based on what you said or your behavior on an entirely different platform.
Obviously, for people who don't quite like the measure, the best thing to do is avoid linking the Battle.net account with the Twitch account. For those who feel they don't have anything to worry about, you can link both accounts together and enjoy the benefit of being able to easily connect your online social media profiles and video game profiles together.
Your Daily Blend of Entertainment News
Staff Writer at CinemaBlend.