The Original StarCraft Was Just Patched And Now It's Free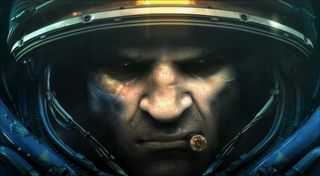 (Image credit: Blizzard Entertainment)
It's rare that a game receives a patch some 20 odd years later and the patch makes the game free. It's an odd thing to occur, but that's the general gist behind Blizzard's new magnanimous gesture for the gaming community with the StarCraft and StarCraft: Brood Wars patch.
Over on the official StarCraft website, Blizzard Entertainment announced that you can currently download StarCraft: Brood War patch 1.18 for the original game and the expansion and it is free. But note, the patch isn't just free... the whole game is free.
Once you head to the site you simply select whether or not you want StarCraft for PC or Mac and then click on the auto-installer. It will download a 3.1MB client patch that will install the full version of the game onto your hard drive.
When the game is done installing, you simply "Run as Admin" from the pull down menu when you right click the executable, and you'll be able to run the game without any problems. You can also migrate your saved games over from the old version of the game to the new 1.18 release.
One of the new things they added to the game was the ability to play in windowed or full screen mode by simply tapping Alt-Enter. UTF-8 support has been added, along with display for actions-per-minute for those who need to monitor their performance and plot their actions accordingly. The APM is a great way for strategists to either monitor and minimize their actions for greater efficiency, or spot out where they could improve in getting units off the line at a better pace. This is something a lot of elite StarCraft players use in order to increase their skill levels during competitive play.
And, speaking of competitive play, they have a new Observer mode for the game that allows people to stand back and observe live games while they take place. This is a neat little mode that's perfect for the e-sports arena, as a lot of people enjoy watching competitive StarCraft matches unfold. This also ties into the new auto-save feature for replays, so users can instantly see the feedback and survey their matches after they've been completed, without having to worry about manually saving the match.
Quality of life features have also been added to the game, including UPnP support, an OpenGL backend, and opponent information that is displayed once they join the game lobby.
UI layouts have also been altered for the Battle.net sections, along with improvements for local area network support, and improved compatibility for Windows 7 through Windows 10 operating systems.
A number of bug fixes have also been made to the game so you're less likely to run into glitches or game-inhibiting issues. And they also fixed some matchmaking issues along with LAN discovery glitches.
There is a known issue that they haven't fixed yet, and that has to do with the fact that the profile section in StarCraft is currently unavailable. They don't mention if they'll address it in the next patch but that's likely going to happen since they know about it. You can download StarCraft with the Brood Wars expansion right now, for free.
Staff Writer at CinemaBlend.
Your Daily Blend of Entertainment News
Thank you for signing up to CinemaBlend. You will receive a verification email shortly.
There was a problem. Please refresh the page and try again.