A Major Activision Blizzard Exec Joins Netflix After Being Fired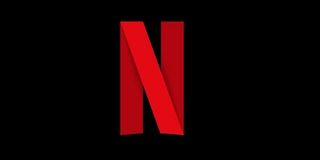 Trading Overwatch for Stranger Things, it looks like former Activision Blizzard Chief Financial Officer Spencer Neumann will be taking on that same job at his new home, Netflix.
According to a report from the United States Securities and Exchange Commission, Activision Blizzard gave Neumann the axe as of Dec. 31, 2018. The announcement claims that this is due to something "unrelated to the company's financial reporting or disclosure controls of procedures" or, according to a subsequent press release from the company, "violating his legal obligations."
In related news, Neflix announced it had hired Neumann to serve as its own CFO, which seems to indicate the firing from Activision Blizzard might be due to the hiring at Netflix, thereby breaking his employment contract with the former.
The USEC announcement goes on to state that Neumann was given time to make an argument that cause for termination did not exist or was not "otherwise justified" and, in the interim, Dennis Durkin would trade his chief corporate officer cap for the CFO gig with the company. It appears Durkin will be shifting into that new permanent role.
Speaking of Durkin, the announcement points out that he started his tenure with Activision Blizzard back in 2012 and, at the time, he served as CFO. He only became CCO in mid-2017, so it shouldn't take him too long to readjust to the familiar position.
In a statement from Blizzard, CEO Bobby Kotick said that the company is happy to have Durkin back in the CFO chair, citing his "exemplary character" and "impeccable judgment."
It's certainly been an interesting year for Activision Blizzard. Investors have been lukewarm concerning 2018-19, stocks dropped about 44 percent and reports keep rolling out about restructuring and finding ways to produce more games in less time. Heroes of the Storm looks to be the first casualty of this shift, as it was recently made clear that the game was going to see some development cutbacks.
As for Neumann, it's not like he's going to be jumping to super calm waters over at Netflix. A casual observer would think that the company is doing dandy, considering the fact that subscriptions are up and they keep churning out hit movies and shows. But creating all of that original content and licensing shows like Friends for buckets of bucks has proven to be a tricky balancing act. Netflix's most recent reports are showing it to be a profitable business, but keeping that positive momentum going forward will be a big part of Neumann's job. No pressure, right?
There's clearly a bit of drama brewing under the surface of all of this but, in the end, hopefully everything works out well for both Activision Blizzard and Netflix. Otherwise, our weekends could get a lot less interesting.
Staff Writer for CinemaBlend.
Your Daily Blend of Entertainment News
Thank you for signing up to CinemaBlend. You will receive a verification email shortly.
There was a problem. Please refresh the page and try again.