Modding Your Console Is Now Illegal In Japan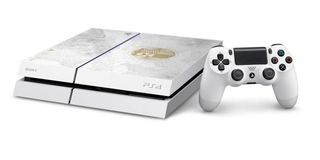 (Image credit: Sony)
Have you been planning on starting up a bustling business in the world of Japanese console modding and editing saved game editors for various consoles and PC games? Well, you might want to put that endeavor on hold because it's being reported that in light of a new amendment to the Unfair Competition Prevention Act, console modding and editing saved games isn't just frowned upon, it's actually against the law.
Siliconera is reporting that the Association of Copyright for Computer Software has picked up on the finalization of the amendment for the Competition Prevention Act, which they interpret as affecting the ability to modify saved games, as well as modify home consoles like the PS4 and Switch with third-party devices.
There are three major factors that are supposedly affected by the amendment, with the ACCS in Japan stating that the distribution of save game editors and programs being illegal, along with the distribution, selling or the auction of serial codes, product keys, or license activation mechanisms without the actual permission of the software maker.
Additionally, services that allow users to purchase hacking or editing tools or mechanisms to modify or hack game consoles are also supposedly illegal, according to the ACCS.
This amendment joins other legislative measures to prevent people from circumventing copyright mechanisms, such as digital rights management. In Japan, it's illegal to remove or develop software that bypasses DRM.
According to the ACCS interpretation of the law, this amendment would affect the sale of save game modifiers or cheat code devices that modify the hex data of the game, such as GameShark, Action Replay or Game Genie.
Not everyone is convinced that the law applies in the way that the ACCS is interpreting the law. There's a Reddit post stating that the law is a lot more broad than how the ACCS has narrowed down its definition, and therefore save game editors aren't as unlawful as some are making them out to be.
However, there have been some companies that have already stopped selling their saved game editors, such as Cyber Gadget, which claimed that editing saved games and playing games online was now illegal.
Another site called WestSide also halted the sell of their latest CDs featuring modified saved games.
So what does this mean for Japanese gamers? Well, keep in mind that enforcing this law would be a bit cumbersome. Unless the Japanese law enforcers plan on kicking down the doors of gamers and confiscating their saved game editors like the Tetragrammaton Clerics from Equilibrium arresting people for sense offenses.
The amendment of the law definitely makes sense for certain product manufacturers in Japan. For instance, following the Nintendo Switch being hacked in early 2018, the company has had to deal with Switch ISO distribution, homebrew software, and plenty of hacks in games like Splatoon 2 and ARMS. The amendment to the law would make it illegal for people to hack the Switch and use various tools that disrupt the multiplayer modes.
Of course, with a lot of vague and overly broad laws, a lot of times their effects are based on how they're enforced. While some stores might be getting rid of their tools that allow players to manipulate saved games, there are still plenty of the devices available on Amazon Japan and eBay. Then again, maybe it will take a while for it to spread throughout the market.
Your Daily Blend of Entertainment News
Staff Writer at CinemaBlend.