EA Reportedly Being Investigated Over Loot Boxes In Europe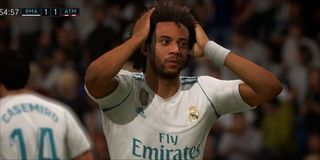 (Image credit: Electronic Arts)
Loot boxes have become a hot button topic in more than just gaming. After Electronic Arts tried to have DICE implement the premium loot box system into Star Wars: Battlefront II, a lot of gamers, Star Wars fans, and parents rebelled, even going so far as to directly contact Disney and local lawmakers about the issue. After regional gambling commissions caught wind of it, some of them began enforcing gambling laws that require companies to register a gambling license in order to provide gambling services to the public. Companies like EA did not want to register for a gambling license but still wanted to include loot boxes into games like FIFA, which caused the company to run afoul of lawmakers, and now the publisher is being investigated by the authorities in certain European countries.
The news originated from the Dutch media outlet Metro, but Eurogamer provided an English translation of events, which reveals that the Belgian government has reportedly launched a criminal investigation into Electronic Arts after the company refused to remove the premium loot boxes from games like _FIFA. _
Originally, the Belgian gaming commission labeled games containing premium loot boxes as "illegal," due to them relying on spending real money to earn a chance at being awarded with a prize. The fact that the prize is random and not directly what consumers may have wanted to purchase, it means that you're basically playing a slot machine or roulette in hopes of gaining the item you want. Belgium and the Netherlands specifically listed games such as Overwatch and Dota 2 as the offenders of this unlawful practice, along with NBA 2K and the FIFA series.
2K Games recently and reluctantly removed the loot boxes from NBA 2K, while Blizzard and Valve also adhered to the policy of prohibiting those from Belgium and the Netherlands from accessing the loot boxes in their games. Electronic Arts, however, refused to remove the loot boxes in FIFA, claiming that loot boxes are ethically and lawfully implemented into its games. This refusal to comply with the governing laws has caught the watchful eye of the authorities, and now Electronic Arts will have to answer to the legal system.
Actual casinos and online gambling organizations have to get licenses to operate, otherwise they run the risk of the gambling commission shutting them down. This occurred back in 2016 with the Counter-Strike: Global Offensive scandal, where multiple YouTubers were engaged in running skin betting rings where gamers would gamble on loot boxes for the opportunity to unbox a rare skin. The gambling commission actually held Valve responsible for the gambling rings and ordered them to shut down the rings or face the legal consequences. This resulted in Valve issuing cease and desist letters to the Counter-Strike betting rings.
It's unclear what Electronic Arts' motivation will be facing off against the authorities over this move, as loot boxes are widely disliked by the gaming community, and, unless the company has plans on obtaining a gambling license, it's difficult to see how EA would come out the victor in this case. However, we'll soon find out if Belgium will fine EA or attempt to enact some other punitive measure against the company.
Your Daily Blend of Entertainment News
Staff Writer at CinemaBlend.