3 Crash Bandicoot Hints In Uncharted 4 That Make Us Think A Reboot Is Coming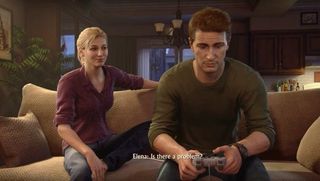 WARNING: SPOILERS BELOW.
With the voice actor for Crash Bandicoot's Dr. Neo Cortex making a mysterious post about the possible return of a doctor that he's voiced, Crash fans are fidgeting in their seats about whether or not we might hear positive Crash news. Seeing as how successful Insomniac Games' Ratchet And Clank reboot was, Crash fans are hoping this could mean a return to one of PlayStation's most beloved protagonists. But does the newest Naughty Dog title, Uncharted 4, give away some hints to a Crash Bandicoot reveal?
A representative of Sony came forward just a couple days ago to say Activision still owns the rights to Crash Bandicoot and while that may be true, it doesn't stop fans from hoping for a reboot. So here's to hoping that these recent references in the newest Naughty Dog game mean some sort of reboot isn't far behind, whether it's from Activision or Sony.
Nathan Drake Plays Crash Bandicoot
The first time this video went up on YouTube, it was immediately removed everywhere on the internet. Naughty Dog probably did it so one of the better references in the game wouldn't be spoiled for many fans. Or they could be hiding something… The video depicts an actual scene (I've played it) in Uncharted 4 where you see Nathan at home with Elena as she challenges him to a round of Crash Bandicoot to see who gets to do the dishes. And yes, the player gets to take control! But is this a major hint to something that's coming?
Strange Fruit
Remember how in a previous Uncharted game, there was a reference to Jak And Daxter called Strange Relic? It was one of the orbs. Well, Naughty Dog is up to its old shenanigans again. In Uncharted 4, the Strange Relic is now called Strange Fruit and it's a Wumpa fruit straight out Crash Bandicoot. While there are only a few references to Crash Bandicoot in Uncharted 4 (and who knows, maybe many more I haven't found yet), you really have to ask yourself why all of the Crash Bandicoot references? Sony doesn't have the best track record in being honest with Crash Bandicoot fans. Just watch a replay of the PlayStation Experience Keynote last Fall. But whether or not they are just paying tribute to a beloved character, that will never stop us Crash Bandicoot fans from waiting for a reboot.
Nathan Drake Wakes Up On Shore
In one particular moment in Crash Bandicoot, Crash wakes up on shore seeming dazed and confused. And in a scene in Uncharted 4, Nathan Drake can be seen in a similar situation, waking up on shore and feeling very confused and disheveled. While I'd love to believe this is a Crash Bandicoot reference, even I have to admit it's a little bit of a stretch. But you really can't ignore the obvious similarities in both scenes. I really don't want to shoot down any possibilities that Crash Bandicoot references are interwoven within Uncharted 4.
While the last reference might be a stretch, I think Sony and Naughty Dog love to feed their Crash Bandicoot fans with these overly enjoyable Easter Eggs. I understand the idea that they are hinting to a reboot seems like a stretch as well, but you can't ignore the signs. Why did the voice actor for Dr. Neo Cortex say he was being asked to come back to voicing a "certain doctor?" Why the subtle hints? I'm sure there's a strong possibility Sony is just dicking around with us again, but we are so vulnerable. I guess all we can really do is wait.
Your Daily Blend of Entertainment News
Thank you for signing up to CinemaBlend. You will receive a verification email shortly.
There was a problem. Please refresh the page and try again.