Uncharted 4 Is Running Into More Problems, Get The Details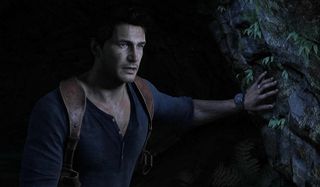 It looks like you'll have to wait a little bit longer than originally anticipated to play Uncharted 4: A Thief's End, as Naughty Dog has revealed that Nathan Drake's (potentially final) adventure won't kick off until April 26 of next year.
The announcement went live via the PlayStation Blog this morning, where Creative Director Neil Druckmann and Game Director Bruce Straley revealed the new launch date. To be fair, we're not talking about a massive leap here. It was originally thought that Uncharted 4: A Thief's End would arrive by the end of 2015 but, back in August, Naughty Dog announced a launch date of March 18. Now set to arrive on April 26, we're only talking about a four-week extension.
As the dynamic duo of Naughty Dog points out, the team simply wants to make sure they provide a "proper send off for Nathan Drake," which will require a bit more time to nail down.
In short, the team wanted more time to add some final polish, so Naughty Dog made the difficult decision to give the team exactly that. While the extra wait will be understandably frustrating for some folks, this can only mean good things for Uncharted 4. It's the final installment in a huge series, so you can't blame the developer for wanting to make sure things are as perfect as possible before shipping it out the door. I personally prefer "right" over "on time" when it comes to one of the most highly-anticipated games in recent years, so I say give Naughty Dog all the time they need to deliver exactly that.
The only down side I can foresee is that this puts Uncharted 4: A Thief's End launching, like, two weeks after Dark Souls III, but basically I'm complaining about having too many good things all at once.
Sony is obviously banking on Uncharted 4: A Thief's End being huge for the already successful PlayStation 4, going so far as to run a brief trailer for the game before Star Wars: A Force Awakens. You don't see many video game trailers in theaters, so that's a pretty big deal. In case your theater didn't play it, here's a gander at what you missed…
Your Daily Blend of Entertainment News
Staff Writer for CinemaBlend.