Ace Attorney 5 Coming To 3DS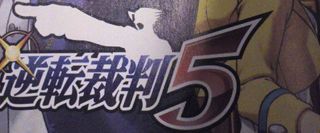 Phoenix Wright is returning to the legal world. The latest issue of Japanese gaming mag Famitsu revealed that Capcom is working on Ace Attorney 5 for the Nintendo 3DS.
According to Andriasang, Ace 5 takes place a year after Ace Attorney 4. Wright will be assisted by a new female companion in yellow. While she plays an important role in the game, no details were provided about her just yet.
Wright's first case centers on an explosion at a courthouse. The main suspect is a high school girl. As with every case in this series, though, the truth is more complicated than it appears.
Capcom will bring a playable demo of Ace 5 to Tokyo Game Show. The demo is said to be 15 minutes long. What's more, you'll get a special strap for lining up to play it.
The first scans of the game are below. They provide a glimpse at Wright's new comrade as well as a few screenshots.
Image 1 of 3
Your Daily Blend of Entertainment News
Staff Writer at CinemaBlend.