Android, iOS Get Realistic AI Scripting With xaitControl For Unity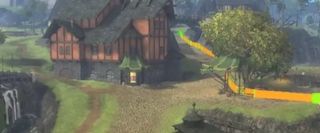 It was announced today that xaitment, proprietor of the xaitControl and xaitMap AI design utilities, will be moving forward with providing even more scalability to their line-up of artificial intelligence design schemes.
In simple terms, it's now easier to create high-quality AI for mobile platforms, web-based games and standard PC games via the Unity game engine. It's pretty sweet because this now means that games on the iOS and Android can exhibit the same kind of dynamic and semi-organic AI routines usually found in bigger budget games on home consoles and PC.
Mike Walsh, CEO of xaitment commented in the press release about the release of the new software update, saying...
It's very true that a beautiful game with dumb AI can completely ruin the experience. I oftentimes think about the enemy AI in Uncharted games and how passé and predictable they are. It would be wonders to have AI that matches the visual and entertainment standards that the game aspires to.
What's more is that the first 250 game designers, programmers and enthusiasts alike who purchase xaitControl for Unity plug-in, with support for all platforms, will be able to pick the software up for only $249.99, as opposed to the standard $499.99 price tag.
Mac support for the xaitControl for the Unity plug-in will be arriving soon. However, for those of you excited to incorporate high-end AI routines into web games, Windows games and mobile games, you can do so right now. A brief list of the updated features in the latest release of the xaitControl can be viewed below or you can visit the Official Website to learn more about the middleware.
xaitControl Features:
- Visual Scripting: Create AI behaviors, interactive objects, game logic and more within a graphical state machine editor.
- Drag and Drop: Drag and drop states, transitions or even complete state machines in order to organize and speed up development.
- Visual Debugger: Visually examine the flow of state machines, and watch state and variable changes and events, with the real-time debugger.
- Supports State Machines as Mono Behaviors: Both C# or Java are supported.
- Optimized performance: Small overhead, small executables, fast loading times.
Staff Writer at CinemaBlend.
Your Daily Blend of Entertainment News
Thank you for signing up to CinemaBlend. You will receive a verification email shortly.
There was a problem. Please refresh the page and try again.