Borderlands PS4, Xbox One Remakes In Development?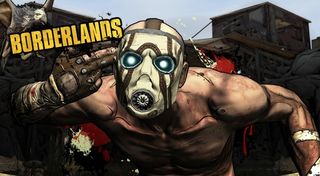 It looks like Xbox One and PS4 owners could find themselves re-exploring the strange, beautiful and dangerous world of Pandora with Borderlands: Remastered Edition... assuming an Australian ratings board classification is anything to go by.
Player Attack is reporting that the Australian Ratings Board has an MA15+ rating for Borderlands: Remastered Edition for both the Xbox One and the PlayStation 4.
The game is listed as originating from the USA from Take-Two Interactive. The publisher is listed as 2K Games, with the authors (or developers) being Gearbox Software and 2K Australia.
As far as labels and classification go, it appears as if everything looks legitimate enough to declare that Borderlands: Remastered Edition could definitely be a real game.
The bigger question becomes: what would be featured in the game?
While smoother frame-rate and a higher resolution on the PS4 and Xbox One would seem like a given, I don't really see the point of the 2009 game making a return to the eighth-gen consoles when the GOTY edition pretty much covered all the bases. Even then, re-releasing the GOTY edition on the Xbox One and PS4 seems like retreading familiar territory... especially for anyone who picked up a copy on PC during a Steam sale. The extra FPS and resolution would already be covered for most PC players. That's not to mention that there's a pretty nifty split-screen solution for PC gamers, too.
I would definitely be a lot more interested in a remastered edition of Borderlands 2 that contains everything. Like ALL the DLC that was released for the game. $60 to get every skin, every character, every mission expansion and every new vehicle, baddie and hidden loot; all in one package. My biggest gripe with Borderlands 2 was that the GOTY edition still didn't contain everything, and the season pass didn't gain users access to all the DLC. So it was kind of silly how you had to just keep paying on the game to get everything. Having all of the content in one big package for eighth-gen gamers would seem like a nice way to lure in any and everyone who passed on the game previously because of all the disjointed DLC packages.
Then again, I could see this as Gearbox and 2K's way of trying to milk some bucks from newcomers to the Xbox One and PS4 who didn't pick up a copy of the original back in 2009 (or anywhere between that time when it was like $5 on Steam).
I'll be honest and say that while I love Borderlands, I just don't see why a remastered edition of the first game would seem all that appealing to most gamers at this point unless Gearbox goes out of their way to add something significant to warrant a (re)purchase of the five-year-old game.
If the Borderlands: Remastered Edition truly is coming, I'm guessing this would likely be something 2K could use to pad the summer months when things slow down. 2015 is shaping up to be a fairly huge release year for PC and console gamers alike.
Staff Writer at CinemaBlend.