Borderlands 2 Offline Co-op Mod Tool Makes Split-Screen Easy On PC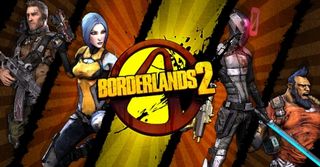 If you're the kind of gamer who realized that some of your gaming preferences were no longer being met properly on console the way they could on PC and decided to switch from playing on your game box and move to your desktop, then you probably found out something rather discouraging: PC games don't often support split-screen or local co-op play. Well, one of the big highlights of Borderlands 2 is the variety of ways to play cooperatively with friends and family...except on PC. For some reason Gearbox skipped on a split-screen option for Borderlands 2 but one modder decided to make it possible anyway.
A an experienced .NET coder and programmer decided to design a mod tool that makes it easy for gamers to setup and run offline split-screen sessions of Borderlands 2 on PC. That's right, no more following lengthy guides and tutorials to get split-screen working on PC. The mod tool does it all for you and even has support for multi-monitors.
This is actually perfect since it coincides with Steam's Big Picture Mode, enabling PC gamers to conveniently plug-and-play their desktop games on their big screen HDTVs. Alternatively, if you had a three or four monitor setup on your rig you can conveniently assign each screen to a monitor and play some full-screen, split-screen action in Borderlands 2.
Given the easy nature of playing games these days on PC, I'm a bit shocked more alternative multiplayer methods haven't been added to games and why things like LAN support is becoming such a rarity.
Anyway, if you want to play four-player split-screen Borderlands 2, something not available on consoles, you can do so on PC using the mod tool by visiting the Official Borderlands 2 Modding Page and downloading the tool.
Your Daily Blend of Entertainment News
Staff Writer at CinemaBlend.