CES 2012 Will Be Microsoft's Last Keynote Speech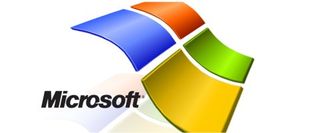 Microsoft is moving on to bigger and better things and the Consumer Electronics Show is not one of them. After 20 years of delivering the keynote speech and having a public booth at the annual event, MS is hanging up the gloves for a very simple reason.
On the official Microsoft blog it was announced that Microsoft's final keynote speech for the Consumer Electronics Show will take place at the 2012 CES event and after that, they're done.
The reasoning is very simple, as stated on the blog...
Timing. It's interesting because this basically buries any rumors that the Xbox 720 or Nextbox will be unveiled at 2012's CES...again, mainly because of timing. If they announced the new Xbox at the upcoming CES then they're basically saying it won't arrive until 2013 so as not to conflict with the big exclusive releases coming out for the Xbox 360 later in 2012. And it would seem a little silly to announce that a new console is arriving nearly two years from the announce date.
More than anything, I imagine we'll get hints about Microsoft's next-gen console and OS endeavors possibly at E3 2012, and an actual announcement for the products at GDC 2013 or E3 2013. But that's just speculation.
It does makes sense, however, for MS to drop out of the CES after this upcoming event given that they are right, a lot of Microsoft's business and entertainment announcements at CES don't really coincide with the industry they cater to, especially given that MS has become a big-time player in the Holiday Season rush.
Anyways, you can look for MS to give a rocket-busting keynote at the upcoming Consumer Electronics Show on January 9th, which is just a few weeks away. For more info feel free to visit the Official CES Website.
Staff Writer at CinemaBlend.
Your Daily Blend of Entertainment News
Thank you for signing up to CinemaBlend. You will receive a verification email shortly.
There was a problem. Please refresh the page and try again.