Call Of Duty: Black Ops 2 Season Pass Announced, Call Of Duty Elite Is Free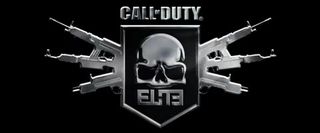 Activision has decided to re-think their online service Call of Duty Elite. For Call of Duty: Black Ops 2, you'll be able to access all of Elite's features for free.
Elite allows players to track their statistics, manage clans, or customize loadouts. The Black Ops 2 version of Elite will also bring stat-tracking for the zombie co-op modes. A new Call of Duty Elite TV will provide videos to help you up your game. The improved service will let you talk directly with your clan and stay up to date on all of the game's news as well.
The main selling point of Call of Duty Elite's premium membership was that it was an all-in-one pass for downloadable content. Furthermore, premium Elite members received new DLC before anyone else. However, Elite has nothing to do with DLC this time around.
Instead, Activision will release Black Ops 2's four DLC packs for individual purchase. Each pack will cost $15 to download. Players can also opt for a $49.99 Season Pass to get all four pieces of DLC at a discount.
Is this really a big change? No. You're still paying for DLC either way. This system is a lot less confusing than Modern Warfare 3's DLC schedule, though. It doesn't stagger the release of DLC, either, so the player community won't be as fragmented when new content arrives.
Staff Writer at CinemaBlend.
Your Daily Blend of Entertainment News
Thank you for signing up to CinemaBlend. You will receive a verification email shortly.
There was a problem. Please refresh the page and try again.