Call of Duty: World At War Multiplayer Beta For PC And Xbox 360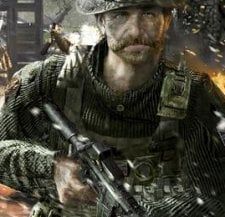 It has been officially confirmed by Treyarch and Activision, that the official multiplayer beta for Call of Duty: World at War will begin this October for the Xbox 360 and a separate download for Windows PC. Now if that isn't news to make your day, then I just don't know what is.
According to the press release recently sent out, Mark Lamia, Treyarch Studio Head, commented that "The team has worked hard to build upon the great history and foundation of Call of Duty multiplayer and we can't wait to go online to ramp up for our November launch."
Gamers who are geeked about this news need not sit at their computer and let the saliva drip endlessly. Believe it or not, you can actually do something about this uncontrollable excitement you feel by heading to the main Call of Duty Website for more information on how to be a part of the official multiplayer beta testing. If, of course, this is not enough for you...then feel free to go on and pre-order the game from Game Stop. (opens in new tab) (Note: Applicable for North American pre-orders only.)
Update: The release date has been set for November 11th.
Your Daily Blend of Entertainment News
Staff Writer at CinemaBlend.