Civilization V Mods Hit the Steam Workshop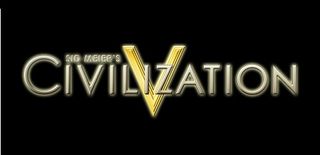 Sid Meier's Civilization V has been out for a couple of years now, meaning modders the world over have had nearly 24 months to tweak the game to their heart's desire. Those game-changing additions are now easier than ever for players to enjoy as 2K Games and Steam announces the inclusion of Civilization V in the Steam Workshop.
The Civilization series is all about growing a society from scratch, carefully choosing its path through history in order to become *dun-dun-duuuuun* the best civilization the world has ever seen. Players make allies, wage war with enemies and invest in resources in order to make their culture the best it can be.
As is often the case for a high profile PC game, modders started making changes to the world of Civilization V as soon as they could get their grubby mitts on it. This includes the addition of a world map, tweaks to enemy AI, adjustment to warfare rules and entirely new factions being added into the game. Adding these types of alterations into your copy of the game usually involves some folder diving and code finagling and, if you don't know what you're doing, the process can become a real nightmare.
The beauty of the Steam Workshop is that it streamlines that entire process. Players can easily click on the mods they want to have activated, and the Workshop automatically adjusts all the necessary code for you. Fine-tuning the game to your liking becomes a snap, making this addition to Civilization V a godsend for longtime fans of the series. It also serves as an easy way for modders to have their work seen at a centralized location, meaning you'll no longer have to scour message boards in order to find the best content.
The Workshop allows modders to easily upload their alterations, then fans can follow their favorite mod authors, create collections, leave comments and share interesting finds with their friends.
The Steam Workshop is just about the best thing to happen to PC games since, well, the formation of the modding community. According to Steam Director of Business and Deveolopment, Jason Holtman, it should add even more value to the Civilization V experience. "We hope that the Steam Workshop will provide another avenue for the many talented mod creators to have their work seen and played by millions of Civ V fans," Holtman added. Civilization V can be picked up on Steam for $29.99. For more information, visit the official site.
Staff Writer for CinemaBlend.
Your Daily Blend of Entertainment News
Thank you for signing up to CinemaBlend. You will receive a verification email shortly.
There was a problem. Please refresh the page and try again.