Conker Will Return On Xbox One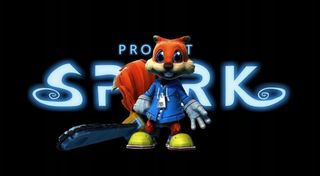 The time for Conker to make a big return to the gaming sphere is nearly upon us. The upcoming title received a brand new trailer, detailing some of the cool things players will experience.
Today's trailer includes a lot of new information about how Team Dakota plans to approach new Conker content. Check it out:
The game was built using Project Spark's design tools, the Xbox and PC-exclusive kit that gamers, artists and designers can use to build their very own game.
Here's a quote from the press release:
While it's only an hour long (a disappointing length for anyone who was a fan of Conker's Bad Fur Day or Conker: Live & Reloaded), the first episode is available for only $4.99. So the developer probably won't have to worry about complaints about the length given how cheap it's going to be when it launches at the end of the month.
If you want to develop your own Conker-based adventure, you can do so using an assets pack that will be released for Project Spark. The pack will cost $9.99, but there are more than 350 assets that will be included. So gamers will have everything they need to create a brand new Conker title or expand on the one that Team Dakota is releasing.
As mentioned in the press release, the future of Conker is mostly in the hands of gamers:
It looks like the first episode will contain plenty of diverse gameplay mechanics, taking advantage of the tools available in Project Spark. Players will enjoy a few platforming segments, some beat 'em up gameplay, and even a few scripted events where players will attempt to escape some kind of imminent danger. Judging by the trailer, it almost looks like Project Spark was designed specifically for the revival of Conker's Big Reunion.
Conker's Big Reunion will be available on April 23rd.
Your Daily Blend of Entertainment News
Staff Writer at CinemaBlend.
Your Daily Blend of Entertainment News
Thank you for signing up to CinemaBlend. You will receive a verification email shortly.
There was a problem. Please refresh the page and try again.