Crackdown, Dead Rising 2 Are The Games With Gold For August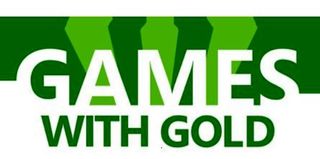 Whether you're into busting crime or busting zombie skulls, the August Games With Gold offerings for the Xbox 360 should have something for you as the free games promotion offers Crackdown, Dead Rising 2 and Dead Rising 2: Case Zero.
Announced through the Major Nelson Blog the August Games with Gold collection offers loads of action, shooting and general mayhem. As a reminder, these games are free to anyone with an Xbox Gold account so, if you subscribe to Microsoft's online service, all you need to do is log on and start downloading.
Games with Gold offerings are available on the 1st and 16th of each month, so you can expect to see Crackdown made available starting tomorrow with Dead Rising 2 and Case Zero made available on the 16th.
Released back in 2007, Crackdown is basically what you would get if a series like Grand Theft Auto put a heavier emphasis on awesome shooting. The player takes on the role of an Agent, a supped up cop who will stop at nothing to bring the city's three major crime organizations to their knees. Thankfully, you'll have some fancy abilities and even fancier weapons and equipment to help turn the tide in your favor.
If you find yourself growing tired of shooting criminals in the face, Dead Rising 2 will be on hand to shake things up a bit in just a couple of weeks, keeping the open world setting (this time in a shopping mall rather than a big city), and ditching scumbag criminals in favor of hordes of zombies. The game's unique crafting system lets you create all sorts of crazy weapons as you battle for survival.
Case Zero will be thrown in the mix as a free add-on as well, a shorter burst of zombie-slaying action that bridges the original Dead Rising to Dead Rising 2.
Staff Writer for CinemaBlend.
Your Daily Blend of Entertainment News
Thank you for signing up to CinemaBlend. You will receive a verification email shortly.
There was a problem. Please refresh the page and try again.