Dark Souls 2 Patch 1.03 Arrives On PS3 And Xbox 360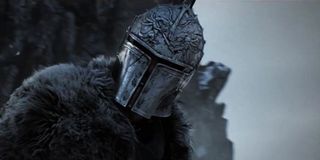 From Software has rolled out a major patch for Dark Souls 2 on both platforms today. The update fixes several bugs with the game while also making some serious balance changes.
Many of the issues resolved today concerned the game's multiplayer. White Soapstone and other online items should no longer be disabled unexpectedly. You can now summon players after starting the Looking Glass Knight Encounter. Bloodstains, ghosts and messages will appear more consistently.
The other fixes are a grab-bag of welcome changes. The Dragnleic Castle door will open properly. Items in an area will no longer reset if you don't use a bonfire. Here's the full list of other fixes, which apply to both the PS3 and Xbox 360 editions of the game.
Multiplayer
Failing to create Multiplayer session no longer disables use of online items, such as White Soapstone.
Players now receive a small portion of Humanity after successfully assisting in a Multiplayer session instead of regaining full Humanity.
Starting boss fight with the Looking Glass Knight while summoning other players no longer cancels the summoning process.
Fixed an issue that prevented some bloodstains, illusions, and messages from being displayed.
Fixed an issue where "Unable to participate in Multiplayer Session" could constantly appear.
Fixed some instances where the portrait of the person you were summoning was different than the actual character.
You will no longer be able to take off Covenant rings while being summoned.
Fixed an issue that would cause some summoned players to fall through the ground at Earthen Peak.
Game Menu/Interface/Controls
Optimized Start Menu and Bonfire Menu performance.
Trophy icon for "Holder of the Fort" has been fixed.
Controller now vibrates when blocking an attack
Other Fixes
Bug involving Drangleic Castle door not opening has been fixed.
Fixed an issue that would cause Souls to be lost upon death with the Ring of Life Protection equipped.
Fixed an issue that caused some players to fall through elevators while using Binoculars and Magic simultaneously.
Fixed an issue causing some enemies being hit by arrows at long distances receive 0 damage.
Fixed an issue preventing the Brotherhood of Blood duels from starting properly.
Added a message for players that displays after entering the coffin in Things Betwixt
Fixed an issue where all of the items and objects in an area would reset (Without using a Bonfire Ascetic).
Fixed an issue that didn't unlock some items from vendors on 2nd and beyond playthrough.
Fixed an issue causing the requirements for the Brotherhood of Blood Covenant be 50 too high.
Licia's conditions for moving have been optimized.
The balance changes are equally noteworthy. From Software nerfed several bosses including the Last Giant, Lost Sinner, and Duke's Dear Freja. Many items and spells have been either weakened or strengthened so be sure to peruse the changes before stepping back into the fray:
Throwing motion for Acid Urns changed to heavy throwing motion; effects of acid toned down.
Durability of Twin Blade category improved.
Moonlight Great Sword revised to be non-enchantable, attack speed reduced.
Gyrm Warrior's Greathelm weight, poise and defense increased.
Ring of Thorns damage reduced.
Old Sun Ring damage reduced.
Soul Spear and Crystal Soul Spear revised to pierce and damage multiple enemies.
Soul Great Sword casting time revised.
Stamina reduction (on enemy) of Homing Soul Mass, Homing Crystal Soul Mass and Affinity reduced and bullet speed increased.
Soul Geyser damage reduced.
Healing spell casting speed adjusted to be slower.
Wrath of God damage effect period shortened.
Firestorm, Fire Tempest, Chaos Storm, Flame Swathe and Forbidden Sun damages reduced.
Firestorm, Fire Tempest and Chaos Storm duration time increased.
Defense of Lucatiel, Bellclaire, Benhart and Tark increased.
Health of exploding undead reduced.
Homing capability of spells casted by White Undead Sorcers and Amana Priestesses reduced.
Fire ball spitting frequency of Fire Lizards reduced.
Shockwave duration period caused by the attacks of Hammer Wielders (probably ones in Earthen Peak?) reduced.
Last Giant damage reduced.
Lost Sinner health and damage reduced.
Royal Rat Authority damage reduced.
Duke's Dear Freja's laser breath damage reduced.
NG+ Lost Sinner pyromancers health and damage reduced.
NG+ Flexile Sentry shadow assassins health and damage reduced.
Big thanks to Reddit users for translating the original patch notes from Japanese. The update should be live now in all territories.
Dark Souls 2 will arrive on the PC later this month. The PC edition will come with numerous visual updates. Presumably the post-launch changes for the console versions will be rolled into the PC version as well.
Your Daily Blend of Entertainment News
Staff Writer at CinemaBlend.