Dead Or Alive 5 Ultimate Offers Tag Mode, Loads Of Costumes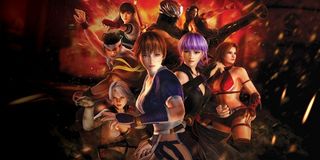 Dead or Alive 5 Ultimate is set to launch early next month but, before it does, the developers at Team Ninja have a few more announcements to make about the game's online modes, costumes and new Point systems.
Developed by Team Ninja and published by Tecmo Koei America, Dead or Alive 5 Ultimate is set to pulverize the PlayStation 3 and Xbox 360 On Sept. 3. The team has been very vocal about what makes this the "ultimate" version of the game so far and, today, they're revealing even more of those details to the public.
For starters, and probably the biggest change for fans of the series, DOA5U will offer a 2 vs. 2 online tag mode. A popular fighting mode for multiple fighting games in recent years, this mode will allow players to strategically team up a pair of combatants in order to take down their online opponents.
"Developed and integrated due to high demand from DOA fans around the world, players will now be able to form a tag team with a comrade and fight against another team online," explains a press release from Team Ninja. "Additionall, players can battle in ranked tag matches in order to become number one in the world rankings."
Success in tag mode will be separate from solo mode with players earning Grade Points for their performances online. These can then be spend to grab unlockable costumes.
A new Prize Fighter ranking has also been introduced, granting players four levels of bragging rights (Bronze, Silver, Gold, Platinum) for winning consecutive online matches. A Prize Fighter can earn extra Grade Points, which are amplified even further when a Prize Fighter beats another Prize Fighter.
Another new system is the Character Points, which demonstrate a player's skill level with each of the game's combatants. When fighting someone online, players will be able to tell at a glance if a player is using their main or experimenting with a fighter they don't know quite so well. This figure will also immediately let you know the player's world ranking with that fighter.
Finally, there are the costumes. Lots and lots of costumes. Team Ninja has now announced that Dead or Alive 5 Ultimate will feature 231costumes, more than doubling the duds from the series' previous outing. If you're worried about kicking ass and looking good at the same time, there should be something in the game's new wardrobe to suit you.
So, there you have it. While technically just another iteration of an established fighting game, at least is looks like Team Ninja is putting in the effort to make the upgrade worth it. New modes, systems and a mountain of new costumes mean more DOA action for those who love the franchise. Look for it on Sept. 3.
Your Daily Blend of Entertainment News
Staff Writer for CinemaBlend.