Diablo 3 Patch Arriving Next Week, Real Money Auction House Delayed Again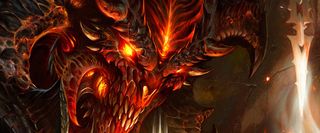 Today Blizzard provided a status update on Diablo 3. The action RPG, now a little over a week old, has received a few hotfixes and will be getting a patch in the coming days.
The hotfixes, applied on May 18th, 22nd, and 23rd, fix a number of gameplay and server bugs. You can get the details on those changes here. They also made a few balance changes to the game's classes. A patch slated for next week will target other client issues and bugs. Expect some additional downtime for the servers, too, as Blizzard performs maintenance.
Blizzard is still investigating the achievements that players have lost. They don't have a fix just yet, though. They plan to divulge more information on the matter within the next few weeks, though.
The game's server problems forced Blizzard to delay the launch of the real-money auction house from May 22nd to May 29th. Today they revealed that they're delaying this feature even further. No new release date was provided.
It makes sense for Blizzard to wait until the rest of the game is running smoothly before they launch the real-money auction house. Disconnects, lag, and account hacking is frustrating enough. If players were losing real money from these problems, though, that would be a new level of aggravation. If that happened, I'd expect a class-action lawsuit or two. Seems right for Blizzard to tread carefully.
Your Daily Blend of Entertainment News
Staff Writer at CinemaBlend.