Don Mattrick Leaves Xbox One, Microsoft To Become Zynga's CEO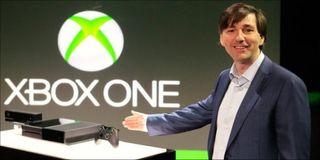 This marquee event, by some, has been described as a rat jumping from a sinking ship only to run into a burning building. If you don't know what I'm talking about, there were rumors running strong and rampant that a certain key figure in Microsoft – responsible mostly for how people view the Xbox One today – leaving the company just a few months before the launch of the console, to pursue a top executive position over at Zynga. Well, the rumors turned out to be true.
The story originated on All Things Digital about Mattrick being one of the executives effaced from the Microsoft employment pool as part of their restructuring. Well, shortly after the story went live on All Things D, Zynga sent out word that Don Mattrick has become the new Chief Executive Officer at the billion dollar casual gaming giant.
According to Mattrick...
Zynga hasn't had it off easy, though. The company has undergone quite a bit of turmoil and a lot of financial ebbs and flow as the company recently came off a 520 worker layoff, as reported by USA Today (opens in new tab). The event caught a lot of attention on Reddit where former employees talked about the fallout that occurred just a month ago. This followed on Zynga's shutdown of several games, including Fishville and Treasure Isle.
Don Mattrick's previous position at Microsoft was the president of the Interactive Entertainment Business, where he helped "grow" and "expand" the Xbox brand. Mattrick's job was to oversee a lot of what the Xbox brand became, including Kinect, Xbox Live and, of course, the Xbox One.
Mattrick recently became famous for saying that if you didn't have a good enough internet connection to use the Xbox One, there's a product called the Xbox 360. At least he encouraged consumers to keep it in the Xbox family, eh?
Mattrick was continually lambasted by the community for the botched and unclear vision put forward by Microsoft regarding the Xbox One and its policies. Nevertheless, the company eventually reneged on the DRM that caused public outcry, but it came at a cost to the brand's reputation.
However, Don Mattrick's antics at Microsoft have been completely absolved in the eyes of Zynga's chairman and head honcho, Marcus Pincus, one of the top five worst CEOs in business today, who wrote...
It will be a fascinating thing to see how well Mattrick works out at Zynga, especially considering that he basically upchucked from Microsoft during a period where the Xbox brand could really use a public facelift in the marketing and public opinion department.
Staff Writer at CinemaBlend.
Your Daily Blend of Entertainment News
Thank you for signing up to CinemaBlend. You will receive a verification email shortly.
There was a problem. Please refresh the page and try again.