Dying Light Modding Tools Beta Starting Soon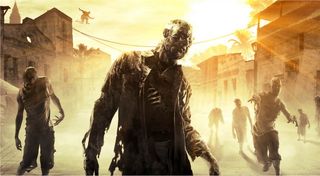 Techland is holding true to their promise of delivering mod tools to the Dying Light community on PC. The developers recently made a post over on the Steam community page to let everyone know that the development tools to create mods are almost here.
As mentioned, on the Dying Light Steam page the Techland team posted a brief message about the upcoming release of the tools. However, they're first going to hold a closed beta test for the tools so gamers and modders alike can test out the set and see if things are righteous before it goes public.
As noted in the post...
The post mentions that there could be bugs and glitches galore in the tools and they need to iron things out with the closed test and they're looking for feedback so everything will be solid and tight when it's time to release the tools.
The developers invite gamers to ping them via e-mail with the Steam username so they can check your feedback.
This move follows on a rather disastrous situation that first unfolded when modders were releasing content for Dying Light and then found themselves getting hit with copyright notices where the mods were removed from the download services due to DMCAs.
After contacting the necessary people in charge about the DMCA notices, the ESA and Warner Bros worked quickly to have the situation reversed after they realized that the notices were issued in error.
With the whole mod thing causing a bit of an uproar, Techland came out to public state that they were definitely in favor of mods and that to show support they would actually release mod tools so gamers can make official mods for Dying Light.
It was a nice gesture given all the heat and vitriol that started building over the weekend when those DMCA notices first appeared.
Now that the mods are restored, the devs are on board with releasing official tools and the modding community has gotten back into the groove of modifying the game to their heart's content, we've seen plenty of really cool mods make an appearance for Dying Light, continuing to help breathe new life into the game and give PC gamers a little bit of something new to look forward to in the near future.
Having Techland release official tools will definitely give the game a heck of a lot more shelf life than without the tools. It's a way to maintain a community and consistent sales even long after the initial release.
Dying Light has managed to sell more than 3.2 million units since its release at the end of January, as reported by Game Rant. The game has managed fairly decent review scores, some nice sales stats and will soon receive some mod tools. It's a good time to be a Dying Light fan.
Your Daily Blend of Entertainment News
Staff Writer at CinemaBlend.