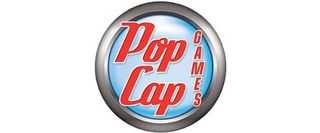 This afternoon EA announced an agreement to purchase PopCap Games. The acquisition of the Bejeweled developer is part of EA's drive to become a force in digital gaming.
"EA and PopCap are a compelling combination," said EA CEO John Riccitiello. "PopCap's great studio talent and powerful IP add to EA's momentum and accelerate our drive towards a $1 billion digital business. EA's global studio and publishing network will help PopCap rapidly expand their business to more digital devices, more countries, and more channels."
"We picked EA because they have recast their culture around making great digital games," said David Roberts, PopCap CEO. "By working with EA, we'll scale our games and services to deliver more social, mobile, casual fun to an even bigger, global audience."
PopCap Games, founded in 2000, is best known for the puzzle series Bejeweled. That series has sold over 50 million units across multiple platforms. The studio's other hits include Plants vs. Zombies, Bejeweled, and Peggle. In the past year, 80% of PopCap's revenue was from digital platforms like the PC or mobile devices.
EA expects the transition to be finalized in August 2011. The acquisition will cost $650 million as well as $100 million in stock. The PopCap sellers may receive even more money depending on the company's earnings for the next couple years.
What this means for PopCap's games isn't clear yet. I do wonder whether EA will leverage PopCap's library in order to promote their digital store Origin. Imagine, for example, if they decided to make the Bejeweled series - or simply the next installment - exclusive to Origin.
Staff Writer at CinemaBlend.
Your Daily Blend of Entertainment News
Thank you for signing up to CinemaBlend. You will receive a verification email shortly.
There was a problem. Please refresh the page and try again.